Udemy
Discount
Export
Firm
India
orders
Setup
مدة صلاحية الكوبونات الخاصة بيودمي هي 3 ايام أو اقل
Note: Udemy FREE coupon codes are valid for maximum 3 days only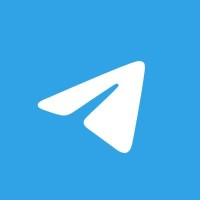 Requirements
Basic knowledge of business is sufficient for taking up this course
Description
This is a step by step training module, that attempts to familiarize you with the most logical methods of how to setup an export firm in India and find export orders. This course is part of the VJ Exports Mastery Series of Courses on Udemy having more than 21 different training online courses having a very large students enrollments. This new new training module is first of these courses taking a deeper look into the process of formation of a new firm and what all it takes to create an organization with a long term global strategic view and find business.
Topics covered
How to choose the correct form of an organization to setup exports?
What is my exports approach?
What are the legal formalities required?
What are the bank formalities required?
What are the other steps?
What are the taxation rules I should know?
What are the other precautions to be kept?
How to identify the products to export?
What preparations are required before soliciting overseas business?
How to identify overseas markets?
How to identify quality buyers abroad?
How to do international markets research?
What else is covered?
Apart from the above topics the course also handles the queries of people already working with export organizations. The contents of this course covers all aspects of setting up a new exports organization in India. It also talks about the role of banks, EPCs, Commodity boards and other government bodies in making it comfortable and easy for you to focus on generating exports orders and all other issues are taken care of.
This training module is very important for anyone interested to setup exports from India and wish to start exporting the identified products from here. In between the instructor has also used the local Indian language wherever deemed fit. Lots of examples, case studies are covered in this module. Queries of a selected group of entrepreneurs are also handled by the instructor. These queries are based on the practical difficulties faced by exporters doing business from India.
About the instructor
Dr. Vijesh Jain is the instructor of this course. He has more than 33 years of exports imports business experience with strong training record for industry persons as well as management students. He is also a visiting faculty at Sharda University and Fortune Institute of International Business, Delhi NCR. He already has instructed in more than 20 training modules on UDEMY under the VJ Exports Mastery Series which already has more than a qtr of million of enrollments.
He is a BITS, Pilani, IIFT, New Delhi, BIMTECH, Noida, Harvard University alumnus, having strong research, training and practical experience. He has also written 2 books in the area of international business. And he is an awarded academician.
Who this course is for:
New entrepreneurs
New comers in the international trade
Exports Managers
Students of International Business

Get this Deal
[100% Discount]
[100% Discount] #setup #export #firm #India #orders #Get this Deal
تخفيضات,كوبونات,كوبون,عروض,كوبون كل يوم
Get this Deal,Get this Deal
udemy sale,udemy for business,udemy discount,udemy gutschein,business administration,discount factor,course deutsch,course catalogue,udemy course discount,javascript courses online,javascript course,freebies,toefl speaking,excel courses online,excel courses,excel templates dashboard,software engineering course online,software engineering course,