Udemy
career
Discount
faster
Masterclass
Negotiation
Promoted
Salary
مدة صلاحية الكوبونات الخاصة بيودمي هي 3 ايام أو اقل
Note: Udemy FREE coupon codes are valid for maximum 3 days only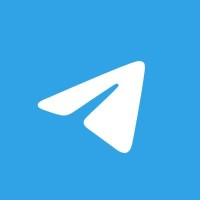 Description
If you are facing problems at work, whether with your boss, co-workers, or both, this course is for you!
This is what executives who have taken this course said about it:
——-
– Alok
Rating: 5.0 out of 5
Very well summarized and explained the various strategy. Best thing I liked about this course is that Sam has spoken from his heart and that made great impact.
——-
– Chilufya Theressa Mulenga
Rating: 5.0 out of 5
I loved the course. It was so insightful and educative.
——-
– Mohamed Ali Mohamed Ali
Rating: 5.0 out of 5
Good special the case of teacher its amazing to raise the salary
——-
– Serban Victor
Rating: 5.0 out of 5
Excellent practical course.
——-
– Daniel M.V.
Rating: 5.0 out of 5
Now I got to know the office politics
——-
I do NOT have a degree in HR, and this course, and all I teach, have nothing to do with the obsolete and mundane world of Applied Human Resources!
First of all, we are human beings, not resources.
We are intelligent and smart, we have emotions and feelings. And HR looks at all of humanity as just "walking money"!
If you want an HR methodology for handling your troubles, this course is NOT for you!
I only use practical social and communication methods to save your job and take it to levels you have never imagined before!
A warning though: you'll still have to do the work, and with this method, you'll be stress-free and will be able to work out of comfort!
You can kiss goodbye to the old nightmares at work (and outside)!
Just keep on reading and I will tell you my story, and you'll see why you should listen to this guy (me ;)).
Back in 2007, I was called together with the Director of Events to the office of the CEO.
Terrorizing moments were awaiting us!
When we reached the hall that led to the CEO's corner office, his secretary was waiting for us with a frowning look in her eyes!
We entered and he was there sitting on his $2,000 (or more) chair!
He had a bottle of Voss water on his huge presidential table (no, you couldn't call it a desk).
He stated: "How in Hell do you expect this company to go on if you just sit and don't do your job?!"
I made the mistake of replying to him: "I have business on the books and they will start showing up next month, and it's back to back. We have been working all this time behind the scenes as you know our business is seasonal and there are a few months a year we have no business at all!"
And he was fuming! He turned his chair to the window and starting cursing at it.
He didn't want to curse at us directly, but I'm sure that's what he meant back then!
After 2 infinitely long minutes, he turned to us and said:
"If you want to hand in your resignation, I'll accept it now!"
He called his GM and told him that all our emails should be copied to him and we couldn't take any decision on our own! And that was the end of the conversation.
At least that's what I thought!

Get this Deal
[100% Discount]
[100% Discount] #Career #Masterclass #Promoted #Faster #Salary #Negotiation #Get this Deal
تخفيضات,كوبونات,كوبون,عروض,كوبون كل يوم
Get this Deal,Get this Deal
udemy sale,udemy for business,udemy discount,udemy gutschein,business administration,discount factor,course deutsch,course catalogue,udemy course discount,javascript courses online,javascript course,freebies,toefl speaking,excel courses online,excel courses,excel templates dashboard,software engineering course online,software engineering course,