Udemy
Animal
Boyutlu
Çizimi
Discount
Drawing
Hayvan
مدة صلاحية الكوبونات الخاصة بيودمي هي 3 ايام أو اقل
Note: Udemy FREE coupon codes are valid for maximum 3 days only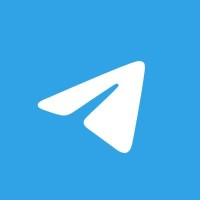 Requirements
Resim Kalemleri, silgi ve resim kağıdı olmalı. It should be pencils, eraser and drawing paper.

Kuru Boya seti Faber Castell önerebilirim. I can recommend the Dry Paint set Faber Castell.

Resime ilgi göstermesi gerekiyor. He needs to show interest in the painting.

Gölge yapmak için kömür kalem ve 8B resim Kalemi alabilirler. They can take a charcoal pencil and an 8B Art Pen to make shadows.

Işık vermek için Faber Castell hamur silgi alabilirler. They can take a Faber Castell dough eraser to give it light. They can take a Bright White Ballpoint Pen to give it light.

Ayrıca ana renklerden oluşan Tükenmez Kalemler alabilirler. They can also buy Ballpoint Pens consisting of primary colors.

Parlak Beyaz Tükenmez Kalem ışık vermek ve parlaklık için alınabilir. The Gloss White Ballpoint Pen can be taken to give light and shine.

Keçeli kalem alabilirler. They can get felt-tip pens.
Description
Resim yaparken hem öğrenecek hem de keyif alacaksınız.
Resmi Perspektif Kuralları çerçevesinde ve oran orantı, simetri kuralları ile çizeceksiniz.
Resimlerimizi tonlamalar ile ve gölgelendirme ile derinlik verip 3 Boyut kazandıracağız.
Resimlerimizi renklendirmeler yaparak renkler arasındaki uyumu ve zıt renklerin ne kattığını göreceğiz.
Bakarak ve gözlemleyerek çizimler yapacağız.
Kursa sürekli ilaveler yaparak güncelleyeceğiz.
Herhangi sorunuz olursa mesaj yoluyla dönüş yaparım.
Güzel haberlerden haberdar olmanız için duyurular yapacağım.
Hiç sıkılmadan izleyeceğiniz kurs olacak arkadaşlar.
2000 öğrenci sayısını geçtik diğer kurslarda arkadaşlar, ilginize teşekkür ediyorum.
Arkadaşlar kurslarımı gerçekten tamamen izler ve siz de denerseniz çok yakın sürede sizler de 3 Boyutlu Çizim yapabileceksiniz.
—————————————
You will both learn and enjoy while painting.
You will draw the picture within the framework of the Rules of Perspective and with the rules of proportion, symmetry.
We will give depth to our pictures with toning and shading and give them 3D.
By coloring our pictures, we will see the harmony between the colors and what the contrasting colors add.
We will make drawings by looking and observing.
We will constantly update the course with additions.
If you have any questions, I will get back to you via message.
I will make announcements to keep you informed of good news.
It will be a course that you will watch without getting bored, friends.
We have passed the number of 2000 students in other courses, thank you for your interest.
Friends, if you follow my courses completely and try, you will be able to make 3D Drawing very soon.
Who this course is for:
7'den 70'e her yaşa hitap eder. It appeals to all ages from 7 to 70.
Sanatı seven herkese yöneliktir. For anyone who loves art.
Stres atmak için tam adresi. The exact address to relieve stress.

Get this Deal
[100% Discount]
[100% Discount] #BOYUTLU #HAYVAN #ÇİZİMİ #ANİMAL #DRAWİNG #Get this Deal
تخفيضات,كوبونات,كوبون,عروض,كوبون كل يوم
Get this Deal,Get this Deal
udemy sale,udemy for business,udemy discount,udemy gutschein,business administration,discount factor,course deutsch,course catalogue,udemy course discount,javascript courses online,javascript course,freebies,toefl speaking,excel courses online,excel courses,excel templates dashboard,software engineering course online,software engineering course,