Udemy
Build
Computer
Discount
Engine
Python
Science
Search
مدة صلاحية الكوبونات الخاصة بيودمي هي 3 ايام أو اقل
Note: Udemy FREE coupon codes are valid for maximum 3 days only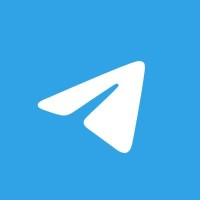 Requirements
Computer and Internet Access is preferred but not required.

No programming experience needed – I'll teach you everything you need to know

No paid software required – I'll teach you how to write your own programs

I'll walk you through, step-by-step how to get all the needed software installed and set up
Description
AStateOfData.Com™ Computer Science With Python: An Absolute Beginners Guide To Computer Science
Introduction
WHY THIS COURSE IS DIFFERENT?

Many of the online courses teach you to code but not the theory/way of thinking behind it why would we choose a while but not a for loop, why should we pass 2 parameters to a function but not only one?
This course will teach you how to think about solving coding problems throughout quizzes, there are 112 video format quizzes that aim to keep you engaged with the course and teach you the Python fundamentals in an easy to follow manner
MEET THE INSTRUCTOR

We provide a platform for thousands of people to expand the understanding of programming and computer science. Founded in 2013 our mission is to spread the love for programming. To achieve this, we're working hard on providing content that will help people build a solid foundation in those subjects.

WHAT TO EXPECT

This course will help you to master the foundation and know-how to solve problems with Python code.
2. The content in a nutshell
WHAT EACH UNIT IS ABOUT

This course will introduce you to the fundamental ideas in computing and teach you to read and write your own computer programs. We are going to do that in the context of building a web search engine.

Uint 1 will teach you the python grammar and show you how to use variables, strings, and some Python built-in functions to work on them in order to create a web crawler that makes use of those.

Unit 2 will take you in more depth in using procedures, loops, and the logical constructs in order to add more functionality to the crawler built-in unit 1.

Unit 3 is about managing data through mastering the use of the different data types to be able to create the search engine index.

Our biggest goal tho is to learn about computer science, So unit 4 focuses on teaching you how computers store data and how to be cost-effective when doing that. In addition to understanding the foundation of networks and data management.

By the end of unit 5, you'll have a better understanding of how programs run and how to implement a hash table for our search engine.

Unit 6 will extend the grammar we introduced in unit 1 and will show you how to get the best result for a search query.

If the course gets much interaction and feedback, we'll work on units to demonstrate how to code real-world Python applications
Who this course is for:
Beginner IT/CS students
Anyone interested in Python
Anyone interested in Computer Science
If you want to learn to code from scratch through building fun and useful projects, then take this course.
If you want to start your own startup by building your own websites and web apps.
If you are a complete beginner then this course will be everything you need to become a Python professional

Get this Deal
[100% Discount]
[100% Discount] #Build #Search #Engine #Python #Computer #Science #Python #Get this Deal
تخفيضات,كوبونات,كوبون,عروض,كوبون كل يوم
Get this Deal,Get this Deal
udemy sale,udemy for business,udemy discount,udemy gutschein,business administration,discount factor,course deutsch,course catalogue,udemy course discount,javascript courses online,javascript course,freebies,toefl speaking,excel courses online,excel courses,excel templates dashboard,software engineering course online,software engineering course,