Udemy
Discount
Finance
Nutshell
S4HANA
SAP
مدة صلاحية الكوبونات الخاصة بيودمي هي 3 ايام أو اقل
Note: Udemy FREE coupon codes are valid for maximum 3 days only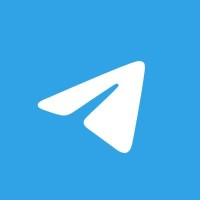 Requirements
Enthusiasm and determination to make your mark on the world!
Description
A warm welcome to the SAP S/4HANA Finance in a nutshell course by Uplatz.
What is SAP S/4HANA Finance?
With its S/4HANA ERP system, SAP offers a holistic platform with a broad portfolio of modules for all-encompassing business transformation. The portfolio element S/4HANA Finance and Controlling (SAP FICO) includes financial solutions for accounting, controlling, reporting, and operational management, among others. After the successful execution of SAP Simple Finance, SAP introduced the S/4HANA Business Suite, that not only includes Finance functions but also the Logistics functions on the HANA platform. SAP S/4HANA Finance is one Business application for Finance. It includes SAP Accounting, SAP Treasury & Cash Management, and SAP BPC.
In summary, SAP S/4HANA Finance is a financial application in the SAP S/4HANA ERP platform and is designed to remove traditional barriers between transactional, analytics and planning systems to provide instant insights and on-the-fly analysis using all levels of financial data. The product consists of a set of interconnected accounting and financial management functions that process real-time data from the business applications in an S/4HANA ERP system. One can use it to model financial scenarios and build forecasts.
Previously called SAP Simple Finance, SAP S/4HANA Finance was the first ERP component, or module, released for S/4HANA. It is aimed at financial professionals in all industries, including CFOs and others involved in accounting, taxes, treasury, financial operations, risk management and compliance. The user base ranges from small companies to large enterprises worldwide.
Features of SAP S/4HANA Finance module
New GL concept
Extension Ledger
Cost Element included in Ledger Account
Secondary Cost Element
Business Partner Concept
Receivable Management (Credit Management, Collection & Dispute Management)
Cash Management
SAP S/4HANA Finance in a nutshell – Course Curriculum
Introduction to SAP S/4HANA Simple Finance
Introduction to SAP Fiori
Migration to SAP S/4HANA Finance
Organisational Structure in SAP S/4HANA Finance
Financial Accounting Configuration
General Ledger Configuration Premigration
GL Accounting Consolidation Configuration
Special Purpose Ledger
Document Splitting
Interest Calculation Types
Advantages of SAP S/4HANA Finance
Efficient & Quicker Processes
Through standardization and automation with the use of the Universal Journal, the paths to consolidated financial data are significantly shortened. The time required for the preparation of financial statements and group closings has been significantly reduced.
Greater Flexibility
The system enables the business model to be made more flexible and agility to be increased that make it possible to respond more quickly to changes in circumstances.
Less Probability of Errors
Activities that were previously carried out manually, for example in closing, are now handled by rule-based automatic processes – for e.g. include data upload, IC reconciliation and the creation of reports. The elimination of manual activities minimizes the potential for errors.
Transparency
Consolidated financial data becomes transparent and more auditable through Track & Trace. Transparency for audits and the depth of analysis for forecasting and financial management are increased.
Better ROI
Implementing SAP S/4HANA Finance provides an attractive ROI. Also there is significant acceleration of processes and the lower total cost of ownership (TCO).
Robust Platform
SAP S/4HANA Finance implementation provides robust and flexible platform for optimized processes to run and better integration as well.
Who this course is for:
SAP S/4HANA Finance Consultants
SAP FICO Consultants
Newbies & Beginners aspiring for a career in SAP Finance
SAP S/4HANA BPC Finance Implementation Leads
SAP S4HANA Functional Leads
SAP S/4HANA Finance Transformation Managers
SAP S/4HANA CO Consultant Managers
SAP S/4HANA Managers
Chartered Accountants
Financial Analysts
SAP S/4HANA Finance and Tax Consultants
SAP S/4HANA EPM (Functional Data) Managers
SAP S/4HANA CFIN Technical Architect Managers
SAP Senior Managers (S4HANA Finance)
SAP FICO S/4HANA Architects

Get this Deal
[100% Discount]
[100% Discount] #SAP #S4HANA #Finance #nutshell #Get this Deal
تخفيضات,كوبونات,كوبون,عروض,كوبون كل يوم
Get this Deal,Get this Deal
udemy sale,udemy for business,udemy discount,udemy gutschein,business administration,discount factor,course deutsch,course catalogue,udemy course discount,javascript courses online,javascript course,freebies,toefl speaking,excel courses online,excel courses,excel templates dashboard,software engineering course online,software engineering course,