Udemy
Balance
Ball
Bands
Certification
Discount
Level
Resistance
مدة صلاحية الكوبونات الخاصة بيودمي هي 3 ايام أو اقل
Note: Udemy FREE coupon codes are valid for maximum 3 days only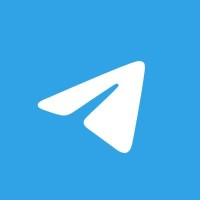 Requirements
Positive mindset to learn *Determined to build confidence from being fit *No prior sports experience required or assumed *Balance ball 65 cm – 75 cm *Upper body resistance bands *Lower body resistance bands
Description
Description:
Learn how to efficiently and effectively perform your daily lesson plans. You begin by a warm up of a minimum of 5 different positions on your balance ball. Then you begin to work the 12 exercise positions while moving and breathing dynamically with naturally created tension. Work as hard as you want each movement. The course is built around the idea that once you learn the 12 basic balance ball exercise positions, you mix and match daily lessons with varying resistance bands. You will not run out of fresh lesson plans. This course is certified by Spinnex Vitality, an educational and instructional corporation by its founder Allen Spindel. All of Spinnex Vitality courses are accredited with Spinnex Vitality through Allen Spindel, certified with the University of the State of New York Education Department, 9/01/02. Control #188187021
You get:
24 on-demand video detailed lesson plans.
3 research articles.
5 weekly quizzes.
12 daily detailed lesson plans with reps and sets for Basic Course.
12 daily detailed lesson plans with reps and sets for Advanced Course.
Full lifetime access.
Access on mobile and tv.
Spinnex Vitality Level 2 Certification with 4 Continuing Educational Credits (CEU's)
You will learn:
How to perform the 5 balance ball warm up movements and basic 12 exercise positions with and without bands.
To exercise in the comfort of your own home.
What exercise routine to do when you get home.
Develop skills your friends don't have.
Create your own routine that can be turned into a 52 week routine.
How to get fit by sitting on a balance ball.
Preparing your mind and body for improved health.
Earn your Spinnex Vitality Level 1 certification to build and grow a coaching business and instruct others.
Who this course is for:
All fitness levels wanting to increase their flexibility, strength and balance -This course is not intended to treat any medical conditions nor is not a replacement for medical attention from a medical professional -Those with limited resources -All ages -Everyone looking to improve their health -Those that want a toned body, lose weight and burn fat -Those who want to exercise from home

Get this Deal
[100% Discount]
[100% Discount] #Balance #Ball #Resistance #Bands #Certification #Level #Get this Deal
تخفيضات,كوبونات,كوبون,عروض,كوبون كل يوم
Get this Deal,Get this Deal
udemy sale,udemy for business,udemy discount,udemy gutschein,business administration,discount factor,course deutsch,course catalogue,udemy course discount,javascript courses online,javascript course,freebies,toefl speaking,excel courses online,excel courses,excel templates dashboard,software engineering course online,software engineering course,