Udemy
Beginners
Complete
Copywriting
Discount
SEO
مدة صلاحية الكوبونات الخاصة بيودمي هي 3 ايام أو اقل
Note: Udemy FREE coupon codes are valid for maximum 3 days only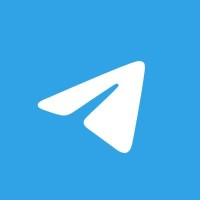 Requirements
Determination and a hunger to learn. If you have this, you don't need Anything else, as we'll teach you the rest.
Description
Want Your Business to Grow Without Increasing Your Marketing Budget? Then make sure you produce SEO-friendly content. Learn SEO copywriting and use easy-to-adjust professional copywriting templates. This SEO & copywriting course makes learning fun! Enjoy animated videos & interactive quizzes! Benefit from our easy-to-use resources to make your life easy!
SEO Copywriting Makes Your Website More Trustworthy And Professional.
Quality attracts the audience and adds authority to your business. If you are new in the field, providing informative, well-written content is an eye-catcher. An SEO Copywriter uses search engine optimisation strategies to write copy that helps boost a website's search engine ranking.
SEO & Copywriting Is Not That Hard to Learn
All you have to do is be willing to allocate the necessary time and effort to learn the various SEO & Copywriting concepts. It takes 1-3 weeks to learn the basics of SEO & Copywriting.
Join Over 700,000+ Satisfied Students by Enrolling and Enjoy the Easiest Way to Go From Beginner to Pro:
1. Animations With Interactive Quizzes – We've made learning fun and organic – with animated explainers and 200+ Questions so you learn quickly and retain what you learn!
2. Practical Screen Recordings with Step-by-step Explanations – Watch as I show you exactly how to do it – then immediately apply the knowledge. Plus, get proven success Blueprints you can follow – for every key topic I cover.
3. Careers & Freelancing Kickstart Guide – Discover how to start using your new skillset to make money. Land your first job in Digital Marketing or begin a thriving freelance business.
Create a Bond With Your Customers
Quality copy is an essential ingredient in creating a bond with your customers, both in initially gaining their trust and later in sustaining their loyal patronage. We live in an era of sound bites and 140 character messages, but good writing still matters when it comes to marketing your business. Some would argue it's more important than ever in today's competitive landscape, especially with the burgeoning role of social media.
Good Copywriting Is Invisible
Well-written copy delivers your message without attracting attention to the mechanics of your sentences. If you've ever read a poorly-written copy, you know the opposite occurs. You find you're not focused on the message but rather the awkwardness of the statement or the careless choice of words. It slows your reading pace and distracts you from the ideas you're trying to convey.
What Constitutes Good Writing?
Readers want you to get to the point. They're busy. They have other media competing for their attention. Make it easy and enjoyable for them to glide through your paragraphs. Good writing is simple. It's easy to understand. It lacks unnecessary complexity. The vocabulary is varied but not pretentious. Why choose a fancy, multi-syllabic word when a shorter one will do (i.e. use vs. utilize, often vs. oftentimes)? Weed out extra words to improve clarity. Get rid of redundancies, cliches and fluff. Delete energy-sapping words like: very, really, just, quite and rather. What makes writing even more interesting than its style is its substance. Focus on content over craft. Deliver your message in its purest form. Your content will pack more power and inspire a greater response.
Who this course is for:
For You
B2B, B2C, entrepreneurs, digital marketers, Facebook marketers, affiliate marketers, growth hackers, start-ups, marketers, influencers, Facebook admins, Facebook editors, content creators, creatives, advertisers, real estate agents, job seekers, local businesses, website owners, website admins, SEO help seekers, bloggers, branding consultants, etc.

Get this Deal
[100% Discount]
[100% Discount] #Copywriting #SEO #Beginners #Complete #Copywriting #Get this Deal
تخفيضات,كوبونات,كوبون,عروض,كوبون كل يوم
Get this Deal,Get this Deal
udemy sale,udemy for business,udemy discount,udemy gutschein,business administration,discount factor,course deutsch,course catalogue,udemy course discount,javascript courses online,javascript course,freebies,toefl speaking,excel courses online,excel courses,excel templates dashboard,software engineering course online,software engineering course,