Udemy
Autocad
Civil
Crash
Discount
Engineering
Part
مدة صلاحية الكوبونات الخاصة بيودمي هي 3 ايام أو اقل
Note: Udemy FREE coupon codes are valid for maximum 3 days only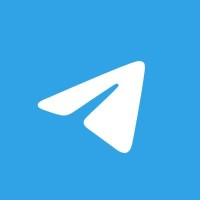 Requirements
Basic knowledge of windows operating system

A free version of AutoCAD 2020 for students or educators should be installed on your windows PC

Prerequisite: As this is a series-based crash course, first, enrol in "Crash Course on Civil Engineering and AutoCAD: Part 1, Part 2, Part 3, Part 4, Part 5, Part 6, Part 7 courses respectively" and then join Part 8 to avoid any kind of confusion. This will help you to fully understand this course which serves to be a direct sequel to the concepts taught from the previous series of courses.
Description
AutoCAD is one of the most important software for any engineer and it will remain so. We believe that you probably won't be able to find a better tool for all your needs than AutoCAD 2020. Let's read on, further.
This fascinating course in the series titled "Crash Course on Civil Engineering and AutoCAD" created by Legend 'Srinidhi Ranganathan' and Mastermind 'Saranya Srinidhi' will cover more functions and features in AutoCAD including measurement of drawing, executing commands like RECTANG, DIM, EXTEND, FILLET, CHAMFER, JOIN, etc.
We will look at two bonus tools in Artificial intelligence in this course that consists of a comprehensive do-it-yourself platform for 3D content to start selling your stuff in 3D – for the first time on a browser, completely virtually. An example of such a virtual room in 3D is showcased here, in this course. Along with learning various functions in AutoCAD 2020, at the end of the course – you will also be introduced to a virtual meeting room to conduct your events in 3D.
If you've found yourself considering using the AutoCAD 2020 software for your business, know that you're one step closer to improving productivity to a considerably extensive limit. You must have realised by now that the software is very beneficial in designing 3D and it reduces the time for creating new designs, and the products can be created more quickly now. The quality of the software enhancements should benefit all users in the field, regardless of what you will create.
So, enrol now. Another incredible AutoCAD learning adventure is waiting for you.
A grand welcome to this ultimate course. Let's rock.
Who this course is for:
Working professionals who are looking to upgrade their skills and learn AutoCAD 2020 commands to speed up their design work faster
Students who have no prior knowledge of AutoCAD who wish to start their learning journey
Anyone who is interested to learn new AI technologies to integrate with AutoCAD 2020
All passionate learners are welcome

Get this Deal
[100% Discount]
[100% Discount] #Crash #Civil #Engineering #AutoCAD #Part #Get this Deal
تخفيضات,كوبونات,كوبون,عروض,كوبون كل يوم
Get this Deal,Get this Deal
udemy sale,udemy for business,udemy discount,udemy gutschein,business administration,discount factor,course deutsch,course catalogue,udemy course discount,javascript courses online,javascript course,freebies,toefl speaking,excel courses online,excel courses,excel templates dashboard,software engineering course online,software engineering course,