Udemy
AWS
Beginners
Cloud
Computing
Discount
Introduction
مدة صلاحية الكوبونات الخاصة بيودمي هي 3 ايام أو اقل
Note: Udemy FREE coupon codes are valid for maximum 3 days only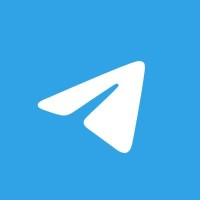 Requirements
This course is designed for Cloud Computing beginners and AWS beginners

Absolutely no prior experience necessary
Description
UPDATE (Jan 2023): We're pleased to let you know that we have just published a completely new version of this course! The new course is composed of 100% new lessons and hands-on activities to reflect the latest AWS console and services.
This Introduction to Cloud Computing on Amazon AWS course takes you from the AWS basics to being a competent AWS cloud practitioner. You'll learn general cloud computing concepts and AWS from fundamentals right through to advanced concepts. You'll also build hands-on skills using many of the core Amazon Web Services (AWS) services. Ideal for beginners – absolutely no cloud computing experience is required!
We use a highly visual and effective method of teaching cloud computing and AWS concepts using diagrams and animations (no bullet-point slides!). There are lots of hands-on exercises using an Amazon Web Services (AWS) free tier account to give you practical experience.
If you're interested in moving into a high-paying career working with cloud computing services – this is the best way to get started. You'll build knowledge from beginner level to advanced concepts, with plenty of opportunities to practice what you're learning.
Here's a snapshot of some of the awesome skills you'll learn using this course:
Learn fundamental concepts of cloud computing and including storage, database, networking, virtualization, containers, and cloud architecture
Create an AWS Free Tier account and launch your first virtual servers (Amazon EC2 instances) on the AWS Cloud
Configure elasticity, high availability and fault tolerance using Amazon EC2 Auto Scaling and Amazon Elastic Load Balancing
Create and configure storage services and upload files and objects using Amazon EBS, Amazon EFS and Amazon S3
Launch a relational database on Amazon RDS and a NoSQL database using Amazon DynamoDB
Automatically deploy infrastructure using code through AWS CloudFormation
Create a Platform as a Service (PaaS) application on AWS Elastic Beanstalk
Learn how to use DevOps tools on AWS to automate a continuous integration and continuous delivery (CI/CD) pipeline
Implement serverless computing and Docker containers on AWS using AWS Lambda and Amazon ECS
Create serverless event-driven architectures on Lambda
Create loosely coupled services with Amazon SQS and Amazon SNS
This is a great way to get started with cloud computing and also a great starting point for those planning to earn their AWS Certified Cloud Practitioner or AWS Certified Solutions Architect certifications (you will need additional courses aimed at those AWS certifications).
Watch the intro video to learn how this course will help you gain a solid understanding of Cloud Computing on AWS.
In this ultimate guide to cloud computing on AWS the topics you'll learn include:
Section 2 – Create a Free Tier Account on AWS
You'll learn about AWS accounts and how to create your own free tier account so you can follow along with the numerous hands-on lessons in the course and build your practical skills. You'll also learn how to set a budget that notifies you when your AWS bill reaches a defined threshold to ensure you don't spend more than you are happy to.
Section 3 – IT Fundamentals
Gain an understanding of fundamental IT concepts, including:
Client / server computing
Storage concepts: block, file, and object
IP addressing and subnetting basics
Networking: routers and switches
Server virtualization and Docker containers
Application programming interfaces (APIs)
Section 4 – Cloud Computing Concepts
Learn about the key cloud computing concepts:
Legacy / traditional IT vs cloud computing
The advantages of cloud computing services
Cloud computing examples
Cloud computing service models (IaaS, PaaS, SaaS)
Cloud computing deployment models (private cloud, public cloud, hybrid cloud, multicloud)
Scaling up vs scaling out
Load balancing
High availability and Fault tolerance
Monolithic vs microservices architectures
Section 5 – AWS Access Control and Networking
In this section you'll learn the basics of Amazon Web Services (AWS) and the AWS IAM and Amazon VPC:
AWS Identity and Access Management (IAM)
Creating AWS IAM users and groups
Cloud networking – Amazon Virtual Private Cloud (VPC)
Creating custom Amazon VPCs
Cloud computing security – security groups and network ACLs
Creating security groups and NACLs
Section 6 – Amazon EC2, Auto Scaling, and Load Balancing
Learn how to use Amazon AWS's IaaS platform and launch virtual servers on Amazon EC2:
Launching Amazon EC2 instances
Create a website on Amazon EC2
Using IAM Roles with EC2
Scaling with Amazon EC2 Auto Scaling
Add high availability with Amazon Elastic Load Balancing
Who this course is for:
Anyone keen to learn more about cloud computing
Ideal for newbies to cloud computing
Professionals keen to explore cloud computing services
Anyone interested in understanding Amazon Web Services (AWS)
Aspiring developers who want to build applications on AWS
Students keen to learn the fundamental concepts of cloud computing

Get this Deal
[100% Discount]
[100% Discount] #Introduction #Cloud #Computing #AWS #Beginners #Get this Deal
تخفيضات,كوبونات,كوبون,عروض,كوبون كل يوم
Get this Deal,Get this Deal
udemy sale,udemy for business,udemy discount,udemy gutschein,business administration,discount factor,course deutsch,course catalogue,udemy course discount,javascript courses online,javascript course,freebies,toefl speaking,excel courses online,excel courses,excel templates dashboard,software engineering course online,software engineering course,