Udemy
Certification
Discount
Foundation
Implementation
ITIL
مدة صلاحية الكوبونات الخاصة بيودمي هي 3 ايام أو اقل
Note: Udemy FREE coupon codes are valid for maximum 3 days only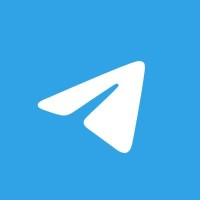 Requirements
No programming experience needed

Anyone like IT Field and wants to discover the IT Service Management
Description
Non-affiliation disclaimer: This course is not associated with or endorsed by Axelos.
***See Legal Disclaimer Lecture***
ITIL 4 Foundation and Implementation Course: Elevate Your IT Service Management Skills
Are you prepared to improve your skills in IT service management? Study the ITIL 4 Foundation and Implementation course!
The most recent iteration of the ITIL 4 framework, which offers a more agile and flexible approach to IT service management, is covered in this extensive training program with a lot of examples, scnarions and cases. The fundamental ideas and guidelines of ITIL 4 will be covered, along with how to put them into practice in your company.
All levels of IT professionals, from entry-level to experienced IT service managers, should take the course. Everything you require to enhance your IT service management procedures or get ready for the ITIL 4 Foundation certification exam is covered in this course.
************ Achieve ITIL 4 Foundation certification with our comprehensive and engaging training program and certification guarantee.   ***********
In this course, you will learn about:
How the business and the ITIL 4 service value system align
The interdependence of the four service management dimensions
Other ITIL 4 practices include change management, problem solving, and incident management.
How to Introduce ITIL 4 into Your Business and Measure Its Success
Our knowledgeable instructors will guide you through the material using real-world examples and hands-on exercises.
They have years of experience in IT service management.
Enroll right away to advance your career and learn how to enhance your IT service management procedures.
Who should take this course?
Students who need to know basics to intermediate about the ITIL framework.
Students who want to learn how their organizations can use the ITIL framework to improve IT service management.
IT professionals and others who work for an organization that uses ITIL and need to understand the framework to help with the ongoing improvement of service.
The ITIL framework is for anyone who is interested in it.
IT Professionals who are looking for the right way to implement ITIL4 practies in their work.
ITIL 4, IT service management, ITIL 4 foundation, ITIL4 foundation, ITIL 4 implementation, ITIL4 implementation, ITIL 4 certification, ITIL4 certification, IT service management practices, IT service management skills, IT professionals, ITIL4 foundation course, ITIL 4 foundation course, ITIL 4 guiding principles, ITIL 4 SVS, ITIL4 SVS, itil 4 foundation complete course, itil4 foundation complete course
Who this course is for:
IT professionals
IT project managers
IT managers
IT project or team members
network operators
business process analysts
IT architects
systems integrators
help desk managers
managed service providers
application developers
T-related positions

Get this Deal
[100% Discount]
[100% Discount] #ITIL #Foundation #Certification #Implementation #Get this Deal
تخفيضات,كوبونات,كوبون,عروض,كوبون كل يوم
Get this Deal,Get this Deal
udemy sale,udemy for business,udemy discount,udemy gutschein,business administration,discount factor,course deutsch,course catalogue,udemy course discount,javascript courses online,javascript course,freebies,toefl speaking,excel courses online,excel courses,excel templates dashboard,software engineering course online,software engineering course,