Udemy
calm
Crazy
Discount
Empowered
Parent
Program
مدة صلاحية الكوبونات الخاصة بيودمي هي 3 ايام أو اقل
Note: Udemy FREE coupon codes are valid for maximum 3 days only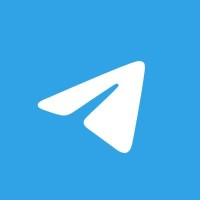 Requirements
Laptop/Tablet/P.C./Smart Phone & Internet

No prior knowledge is necessary to join this course – just an open mind and willingness to learn and grow

From Crazy To Calm The Empowered Parent Program is an online course designed to empower anyone working with or parenting children and young adults. It includes 20 videos, a downloadable workbook, and step-by-step practical exercises that you can work through at your own pace.

Private Support Group on Facebook exclusively for the participants of the course
Description
In this online course, we will take a deep-dive into self-awareness so that you can take a look at your own reactive behaviours and help you rewire your brain the way that you deal with your children so that you can go from crazy to calm in your home.
Self-awareness can be understood on several different levels. At the surface, it's simply being aware of your actions. At a deeper level, it's recognizing the problems that you create for yourself and finding strategies to fix them. Being aware of yourself also helps in identifying what your stressors are, so you can utilize the information to build effective coping mechanisms.
From Crazy To Calm The Empowered Parent Program is an online course designed to empower anyone working with or parenting children and young adults. It includes 20 videos, a downloadable workbook, and step-by-step practical exercises that you can work through at your own pace.
Packed with accessible, hands-on advice for you to apply, the course helps you manage your own emotions during stressful interactions, learn techniques to quickly de-escalate conflicts and avoid misunderstandings with your children and transform guilt and anxiety into calm, so you can enjoy a happy home life with your children. Ultimately you will learn how to control and effortlessly manage a peaceful, happy home.
This training takes you on a personal journey of transformation to build parental resilience and parent with empathy, connectivity and calm.
Who this course is for:
From Crazy to Calm, The Empowered Parent Program is suitable for any person working with or parenting children or young adults.
Parents, caregivers, grandparents, and staff working with children and young adults can all benefit significantly from this training.
Any age group.

Get this Deal
[100% Discount]
[100% Discount] #Crazy #Calm #Empowered #Parent #Program #Get this Deal
تخفيضات,كوبونات,كوبون,عروض,كوبون كل يوم
Get this Deal,Get this Deal
udemy sale,udemy for business,udemy discount,udemy gutschein,business administration,discount factor,course deutsch,course catalogue,udemy course discount,javascript courses online,javascript course,freebies,toefl speaking,excel courses online,excel courses,excel templates dashboard,software engineering course online,software engineering course,