Udemy
Animation
Discount
Engine
Killer
PowerPoint
Projects
Unleashed
مدة صلاحية الكوبونات الخاصة بيودمي هي 3 ايام أو اقل
Note: Udemy FREE coupon codes are valid for maximum 3 days only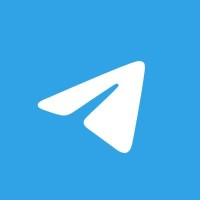 Requirements
The Confidence of "I CAN"

Hustling & Innovative Mindset

Strong Learning Desire to innovate and create an Impact

Latest Microsoft Power Point 365 or 2019 at least

Previous Experience with Power Point is good but not needed.
Description
Let's get straight into the Real Essence and Aim of creating this Boot Camp.
The AIM is to change the Perception, perception, that, PowerPoint is just a presentation design tool. Right after the completion of the first 5 to 6 brutal Projects,  your thinking and imagination will be on some another level ( regarding the value & opportunities this tool will create for you ) and I hope the very first project [ Anti-Aircraft Radar System ] is only enough for changing the perception completely.
We are going to forcefully OVERCLOCK the Microsoft PowerPoint, to get the most out of it to achieve something extraordinary Beyond Presentations designs, and that's where the NEW BEGINNING of Powerpoint would kick off.
Ideas are very rare and unique. Sometimes they are very simple, and most of the time they are really complicated to imagine. Whatever the case is, You need such a Powerful, Fast, Lightweight tool ( with a smooth learning curve ), that is just all in one, all-time be your Right hand, to ILLUSTRATE and ANIMATE your Crazy ideas in a matter of few seconds and minutes, and this Boot Camp is all about Proving How PowrPoint could be your evergreen Right Hand, whether you are an Entrepreneur, Business Men, Science Teacher, Programmer, Freelancer, running a Startup, Consultant or a Content Creator like a Youtuber, Story Teller, Travel Vlogger, etc, you need Graphics, you need Animations to convey your message ( in a proper way ) to your target audience.
So what's a good better and easiest way to illustrate and animate without investing extra Time & Money on other complicated Graphic & Animation Design tools like Adobe illustrator and Adobe After Effect.
Why not discover first, all the Undiscovered Capabilities, hidden features like Hidden Transform, Hidden Triggers, Triggers to Triggers base animation design, Hammering PowerPoint so hard with a lot of animations to make it fully uncomfortable to Run to check where would be the final Edge. So that's why I told you earlier that we are going to OVERCLOCKED Microsoft PowerPoint. To get Maximum performance from your GPU, you do what, simply, have to Overclock the GPU, likewise that, in order to turn every single idea, every single thought to be illustrated and then to be animated, we need to first test PowerPoint in such a way that it would be able to catch all of our thoughts, deep thinking, creative imaginations and allows us to think with full freedom and trust.
So let's discuss the Projects, and what you will learn in all of those crazy projects.
1. Anti-Aircraft Radar System:
This is the very first Super Advance & Interesting Project, inspired by a very intense scene in Hollywood Movie named Battleship. When Aliens were attacking the ship, so in response the Navy armed forces launched Missiles at them, so while watching that movie I really liked the visuals of that one particular scene. So I thought, why not re-create the same visuals of that scene in PowerPoint with a little bit more enhanced modification. Inside After Effect you can design any type of visual but inside PowerPoint ( with a limited tool set ) it's really challenging and difficult to craft something like that, that looks amazing and Professional.
After Completing this Project, I bet, you will be Pro at using 4 Types of ( Entrance, Emphasis, Exit & Motion Paths base ) PowerPoint Built-in Animations. Along with that, you will learn a lot of advanced illustration design Secrets tricks, and techniques. Alignments, Selection Pane, Merge Shape Operations, Grouping vs Union Approaches. What to do to reduce the number of animations from the Animation pane to improve the Overall Slide Speed ( the rate at which the slide renders the animations).
We will be hammering PowerPoint with more than 60 to 70+ animations per slide in this project ( 40+ animations all running together on one single click), and we will see what would happen to PowerPoint when we assign 1000+ animations to 1000+ graphic elements on one single Slide. At that time, even with very decent System Specs and with Powerful GPU, your system starts frustrating to run lightweight PowerPoint. The Aim of doing all of these Crazy things, is to simply learn how far we can go, and where things start becoming difficult to handle so that we could find the solution or go ahead with some alternative if that particular problem has no solution at all.
Sometimes when you start bombarding a lot of animations even with having good system specs and graphic cards you will experience huge lags while running animations, so how to deal with the performance issues, we will see that too.
Who this course is for:
For Students, Teachers, Instructors, Corporate Trainers, Sales People, Technologist, Entrepreneurs, Artists or anyone who want create real impact through their vision.
Programmers, Engineers, Medical Doctors
Content Creators
Freelancers who want to win long term clients
Leaders who want to lead from the front

Get this Deal
[100% Discount]
[100% Discount] #PowerPoint #Animation #ENGINE #Unleashed #Killer #Projects #Get this Deal
تخفيضات,كوبونات,كوبون,عروض,كوبون كل يوم
Get this Deal,Get this Deal
udemy sale,udemy for business,udemy discount,udemy gutschein,business administration,discount factor,course deutsch,course catalogue,udemy course discount,javascript courses online,javascript course,freebies,toefl speaking,excel courses online,excel courses,excel templates dashboard,software engineering course online,software engineering course,