Udemy
Blueprint
Day
Discount
Entrepreneurship
Launch
Startup
مدة صلاحية الكوبونات الخاصة بيودمي هي 3 ايام أو اقل
Note: Udemy FREE coupon codes are valid for maximum 3 days only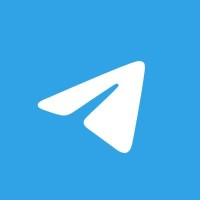 Requirements
Interest in Startups, Technology and Entrepreneurship
Description
⭐⭐⭐⭐⭐ Join One of the Biggest Entrepreneurship Course on Udemy: 90,000+ Entrepreneurs Enrolled from 180+ Countries with 550+ Ratings / Reviews!
Entrepreneurship Fundamentals: 60 Day Startup Launch Blueprint
How To Discover, Validate and Profitably Launch Your Startup Ideas Under 60 Days Flat! NO CODING, NO INVESTOR CAPITAL, & NO CHASING IDEAS THAT WON'T WORK.
QUICKLY START, VALIDATE, & LAUNCH YOUR TECH STARTUP FROM SCRATCH…
SIMPLE, ACTIONABLE, & PROVEN TACTICS FOR LAUNCHING YOUR STARTUP UNDER 60 DAYS
LEARN THE CORE STARTUP CONCEPTS WITH REAL-WORLD STARTUP EXAMPLES AND CASE STUDIES.
UNCOVER THE #1 REASON MOST STARTUPS HAVE FAILED AND LEARN HOW TO AVOID THE SAME FOR YOUR STARTUP
UNCOVER THE SUCCESS SECRETS OF YOUR FAVOURITE STARTUPS SUCH AS UBER, TINDER, AIRBNB & TESLA ETC
SPOT GREAT BUSINESS OPPORTUNITIES IN EVERYDAY LIFE
VALIDATE YOUR IDEA WITHOUT WASTING TIME OR MONEY.
FIND CUSTOMERS WILLING TO BUY FROM YOU WHILE YOUR PRODUCT IS BEING DEVELOPED USING EOI (EXPRESSIONS OF INTEREST)
BUILD YOUR PRODUCT WITHOUT KNOWING HOW TO CODE.
COMPRESS TIME & SUCCEED SOONER
LEARN FROM THE FAILURES OF THE MOST PROMINENT STARTUPS AND AVOID MAKING THE SAME IN YOUR VENTURE
LEARN HOW SOARING STARTUP VALUATIONS ARE JUSTIFIED BY INVESTORS
ACT WITH CONFIDENCE USING A STEP-BY-STEP FRAMEWORK
WHAT'S WAITING FOR YOU INSIDE "THE 60-DAY STARTUP LAUNCH BLUEPRINT"
Premium Content:
How to Discover Amazing Startup Ideas? – Section 1
The Elusive Problem-Solution Fit – Section 2
Evaluating The Product-Market Fit | Is Your Startup the Next Unicorn? – Section 3
Draw your Startup Blueprint on "Lean Canvas" – Section 4
What is Idea Validation and Why Is It a Must-Do Step for Any Startup? – Section 5
13 Approaches to Test Your Startup Idea – Section 6
Idea Validation Tools – Section 7
The Entrepreneurship Trap – Section 8
Startup Core Characteristics and Failure Rates – Section 9
Uncover The #1 Reason Why Most Startups Fail – Section 10
The Quintessential Guide to Landing Pages – (Drip Upload Module 1)
So you want to Make a Demo Video? – (Drip Upload Module 2)
PoC vs Prototype vs MVP – (Drip Upload Module 3)
How to go to Market Quickly and Fail Fast? – (Drip Upload Module 4)
Proof Of Concept – Unlocking Free Traffic to Gather Feedback – (Drip Upload Module 5)
Idea Validation – Live Walkthrough – (Drip Upload Module 6)
No Code Development Lets Anyone Be a Creator – (Drip Upload Module 7)
Who this course is for:
Entrepreneurs and Intrapreneurs
Anyone Interested in Startups
Anyone who wants to Launch their own Startup
Serial Entrepreneurs
Founders Looking to Pivot
Startup Owners Looking to Launch a New Startup or Business Vertical
Students Interested in Learning About Business and Entrepreneurship
Students Interested in Learning about Startups

Get this Deal
[100% Discount]
[100% Discount] #Entrepreneurship #Day #Startup #Launch #Blueprint #Get this Deal
تخفيضات,كوبونات,كوبون,عروض,كوبون كل يوم
Get this Deal,Get this Deal
udemy sale,udemy for business,udemy discount,udemy gutschein,business administration,discount factor,course deutsch,course catalogue,udemy course discount,javascript courses online,javascript course,freebies,toefl speaking,excel courses online,excel courses,excel templates dashboard,software engineering course online,software engineering course,