Udemy
Automation
Content
Discount
Part
RoboAuthor
Writing
مدة صلاحية الكوبونات الخاصة بيودمي هي 3 ايام أو اقل
Note: Udemy FREE coupon codes are valid for maximum 3 days only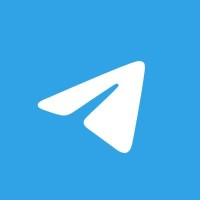 Requirements
You must be a writer or you should possess good writing skills in order to take up this course. This online course will help you to proofread effectively. Nevertheless, your writing skills is the only attribute that will pave the path to your success.

Part 12 RoboAuthor course is like a standalone course in the same "RoboAuthor Content Writing Automation" series. This is because this course is focussed more on "Powerful Proofreading Tools" and is the fifth elective course as part of the RoboAuthor series.
Description
So, want to proofread effectively, or start a proofreading business and sell a ton of editing or writing services, right away?
Hop in.
Editing is not just the icing on the cake; it is a highly important part of the writing process. Get ready.
Take the guesswork out of great writing with this course. See what you can accomplish with the power of these proofreading tools at your fingertips. Easily improve any text. Eliminate grammar errors to the maximum.
The English language is really vast and different words have different meanings in various contexts. Spelling checkers cannot pick up on these mistakes; in fact, often spell checkers cause these mistakes by proffering incorrect replacements for words that do not need replacing, often changing the entire meaning of the sentence, completely. That's when the concept of proofreading comes into the limelight.
Proofreading is definitely vital, as we are often ignorant, careless, or 'blind' to errors, mistakes, bad grammar, poor layout of sentences and paragraphs, poorly constructed sentences, lack or incorrect use of proper punctuation, & of course – spelling or typing errors. But no matter how large or small your writing business is, proofreading is like the backbone of the business. Keep in mind – Poorly written documents will make communication fail.
This ultimate elective video course "RoboAuthor: Content Writing Automation – Part 12" created by Digital Marketing Legend "Srinidhi Ranganathan", Civil Engineering MasterMind "Saranya Srinidhi" and "Stefi" is for aspiring writers and proofreaders like you.
This mind-blowing one-of-a-kind course as part of the series will help you get introduced to the concept of Proofreading, make you discover the right tools to proofread extremely quickly, improve your writing in an intelligent fashion and also get you to master this concept effectively.
This video course consists of video tutorials that will teach you secrets to start your proofreading agency and help you make money. What's more?
Enroll now and let's start booming. Start improving your proofreading skills drastically. Your readers deserve content that will drive them awe-struck.
Let's get busy and start changing your life one step at a time. Invest in your future and take your proofreading to the next level of success.
Who this course is for:
Aspiring Authors and Learners who wish to learn new things in the topic of proofreading
Writers looking for extra income with utilizing their writing and proofreading skills to the maximum
Anyone who is willing to learn how to proofread with utilising online tools

Get this Deal
[100% Discount]
[100% Discount] #RoboAuthor #Content #Writing #Automation #Part #Get this Deal
تخفيضات,كوبونات,كوبون,عروض,كوبون كل يوم
Get this Deal,Get this Deal
udemy sale,udemy for business,udemy discount,udemy gutschein,business administration,discount factor,course deutsch,course catalogue,udemy course discount,javascript courses online,javascript course,freebies,toefl speaking,excel courses online,excel courses,excel templates dashboard,software engineering course online,software engineering course,