Udemy
Capital
Discount
Funding
MASTERY
Secure
Seed
Startups
مدة صلاحية الكوبونات الخاصة بيودمي هي 3 ايام أو اقل
Note: Udemy FREE coupon codes are valid for maximum 3 days only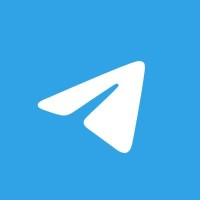 Requirements
Passion and Vision: An idea or vision for a startup or business you wish to fund or grow.

Basic Business Acumen: A fundamental understanding of business concepts and terminologies will be beneficial.

Dedicated Time Commitment: The ability to dedicate consistent time for the course duration to ensure maximum benefit.

Openness to Feedback: A willingness to accept constructive criticism and adapt based on insights provided.

No Special Equipment Needed: While no specific tools or equipment are mandatory, having a computer or tablet with internet access will be essential for accessing course materials and interactive sessions.

Digital Proficiency: Familiarity with basic digital tools and platforms, as parts of the course may involve online resources and tools.
Description
Welcome to "Seed Capital Mastery: Secure Your Startup's First Funding," the ultimate guide for new entrepreneurs eager to fuel their business dreams. Whether you're at the ideation phase or have already launched your startup and are seeking that crucial initial funding, this course is tailored to guide you through the maze of seed capital acquisition.
Why This Course?
The journey of acquiring seed capital can be daunting, filled with pitfalls and challenges. With the guidance of an expert who has been through the grind, you can navigate this journey with confidence. This course is not just theory; it's a compilation of tried and tested strategies, real-world examples, and actionable steps that have proven effective time and again.
What Will You Learn?
Strategic Approach to Funding: Dive deep into the art of being strategic in your funding pursuits. Understand the nuances of creating a high-impact plan that resonates with potential investors.
Essentials of a Successful Pitch: From assembling a dream team to showcasing a track record, learn the foundational essentials that can make or break your pitch.
Avoiding Common Mistakes: Be an early bird, know your business plan inside out, and understand exactly how much you need. Avoid the common mistakes that many startups make during their funding journey.
Game-Changing Strategies: Discover methods that can significantly boost your chances of securing funding, such as generating initial sales, leveraging social proof, and obtaining letters of intent.
Diverse Funding Sources: Explore various avenues of funding, from meeting bank managers and understanding credit scores to harnessing the power of crowdfunding, grants, and more.
Course Highlights:
Interactive Cashflow Template: A hands-on tool to help you forecast and manage your finances effectively.
Funding Source Directory: A comprehensive list of potential funding sources to explore.
Partnership Checklist: Ensure you're making the right decisions when considering partnerships.
What Do Our Students Say?
Younggin mentions, "I learned a lot and his years of experience is very evident throughout his lectures. All Small Businesses should take this course before looking for funding."
Darmawan from Indonesia shares, "Mr. Boomy really helped me… The lesson gave me a framework to do the real funding. Thank you, Mr. Boomy, for replying to all my messages and helping me on my journey to seek funding."
Who Is This Course For?
This course is ideal for budding entrepreneurs with a business idea looking to raise their initial seed capital. It's also perfect for small business owners aiming to grow and expand their operations. All you need is an open mind, a passion for your business, and a willingness to work hard.
About the Instructor:
With years of experience as a business adviser, the instructor has not only helped numerous entrepreneurs raise money but has also successfully secured loans and grants for his own ventures. His journey from being a small business owner to becoming a seasoned Business Adviser and University lecturer is filled with insights that he's eager to share. He has been a guiding light for hundreds, helping them kickstart their businesses and secure the funding they need.
Join us in this comprehensive course and equip yourself with the knowledge and tools to secure your startup's first funding. Your dream deserves the best start, and we're here to ensure you get it. See you inside!
Who this course is for:
Existing Small Business Owners: Entrepreneurs who already run a small business but are seeking to scale up, diversify, or inject capital for growth. If you're aiming to navigate the complexities of funding avenues, from traditional loans to innovative crowdfunding, this course offers the insights you need.
Aspiring Entrepreneurs: Individuals with a business idea or vision, looking to transform their concept into a viable startup. If you're eager to understand the financial landscape and secure the necessary funding to kickstart your entrepreneurial journey, this course is tailor-made for you.
Professionals in Business Development & Consultancy: Those who advise or mentor startups and businesses on growth and funding strategies. If you're looking to enhance your consultancy toolkit with up-to-date, practical knowledge on funding, this course will be a valuable asset to your professional growth.
Those who have tried to raise money in the past and have failed and are seeking new way to reinvent their projects
Students and Recent Graduates: Individuals in business, finance, or entrepreneurship programs seeking a practical complement to their academic knowledge. If you're aiming to bridge the gap between theoretical learning and real-world funding challenges, this course is an ideal fit.
Innovation and Strategy Teams in Corporates: Members of corporate teams tasked with launching new products, entering new markets, or driving innovation. I

Get this Deal
[100% Discount]
[100% Discount] #Seed #Capital #Mastery #Secure #Startups #Funding #Get this Deal
تخفيضات,كوبونات,كوبون,عروض,كوبون كل يوم
Get this Deal,Get this Deal
udemy sale,udemy for business,udemy discount,udemy gutschein,business administration,discount factor,course deutsch,course catalogue,udemy course discount,javascript courses online,javascript course,freebies,toefl speaking,excel courses online,excel courses,excel templates dashboard,software engineering course online,software engineering course,