Udemy
Discount
Dynamics
Estimation
Forecasting
Market
Research
مدة صلاحية الكوبونات الخاصة بيودمي هي 3 ايام أو اقل
Note: Udemy FREE coupon codes are valid for maximum 3 days only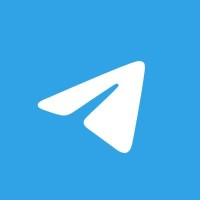 Requirements
Basic Computer Skills: Learners should be comfortable using a computer, browsing the internet, and navigating through online learning platforms like Udemy.

Fundamental Math and Statistics: While the course may cover relevant mathematical concepts, having a basic understanding of math and statistics would be beneficial for comprehending estimation and forecasting techniques

Familiarity with Excel or Spreadsheets: Knowledge of spreadsheet software like Microsoft Excel or Google Sheets can be helpful, as they are commonly used for data analysis and calculations.

No Prior Market Research Experience: The course may be designed for beginners without any prior experience in market research, making it accessible to those who are new to the subject.

Curiosity and Interest in Market Dynamics: Enthusiasm and a genuine interest in understanding how markets work and how they can be analyzed and forecasted are essential qualities for learners.

Openness to Learning: A willingness to engage with new concepts and a commitment to completing the course would be valuable traits for any learner.

Internet Access: Since online resources and data collection play a significant role in market research, having reliable internet access is crucial.

Analytical and Critical Thinking Skills: While the course may help develop these skills, having a basic level of analytical and critical thinking can enhance the learning experience.
Description
Unlock the Potential of Market Insights: Gain a Competitive Edge in Business!
Welcome to my "Market Research | Market Dynamics, Estimation & Forecasting", a VJ Global MBA Knowledge Series Course, meticulously crafted to empower you with the expertise needed to navigate complex market dynamics, make data-driven decisions, and establish yourself as a strategic leader in the competitive business landscape.
Why Choose Our Course?
In today's fast-paced market, staying ahead is not just a goal; it's a necessity. Whether you're an aspiring entrepreneur, a seasoned professional, or a marketing enthusiast, understanding market dynamics and mastering research and forecasting techniques are indispensable skills.
Discover the Power of Market Research
Embark on a journey into the realm of market research and unveil its role as your guiding compass to business success. Explore the art of gathering valuable data, tapping into consumer behavior, and deciphering market trends. With these insights, you'll make informed decisions that resonate with your audience and lead to triumph.
Predict the Future
Peer into the future armed with data-driven forecasting. Anticipate market trends, identify lucrative opportunities, and fortify your strategies against potential risks. Become the visionary leader your organization needs, guiding it through uncertainty toward unparalleled growth.
Enhance Your Decision-Making
Bid farewell to guesswork and instinct-based decisions. Empower yourself with solid evidence and astute analysis. Sharpen your critical thinking and analytical skills, confidently guiding your team, advising stakeholders, and shaping your business trajectory.
Practical Skills for Real Success
Leave behind theoretical jargon and complex equations. Our course emphasizes hands-on, practical learning. From conducting effective surveys to organizing market data and creating predictive models, you'll acquire skills relied upon by industry experts.
Designed for All Skill Levels
Whether you're a beginner or a seasoned professional looking to enhance your proficiency, our inclusive approach ensures value for every learner. We meet you where you are and embark on a transformative journey together, step by step.
Become a Market Trailblazer
Equip yourself with the tools to emerge as a market leader, a priceless asset to any organization. Stand out with the ability to unravel market mysteries and predict trends with precision.
The Future Awaits – Enroll Today
Don't let uncertainty cloud your business decisions. Embrace the power of knowledge and drive your success story forward. Enroll today in "Market Research | Market Dynamics, Estimation & Forecasting" to unlock the boundless potential that awaits you in the dynamic business world.
Are you ready to seize your competitive advantage?
Join me on a journey that will transform your understanding of markets and revolutionize your decision-making approach, forever altering the course of your success. Your path to triumph begins here.
#MarketResearch #DataAnalysis #BusinessStrategy #MarketInsights #DecisionMaking #Forecasting #BusinessSuccess #MarketTrends #ProfessionalDevelopment #StrategicLeadership
About the instructor
Dr. Vijesh Jain, the instructor of this course, is an international marketing professional with over 35 years of international marketing practice, research, academic, and training experience. He has worked with top international marketing companies to sell branded and unbranded products in several countries worldwide. Dr. Jain is an alumnus of Harvard University, IIFT, BITS, BIMTECH, UOM, and NASBITE (USA). With nine books published in the area of international business management, he has contributed several research articles to international journals of repute. Dr. Vijesh Jain has also been awarded the first-ever best Ph.D. research award by BIMTECH, India, a reputed B School. In the past, he has also worked as Director / Dean at several reputed B Schools in India. He has written and published 9 books on related topics.
Who this course is for:
Business Professionals: Executives, managers, and entrepreneurs who want to gain valuable insights into their target markets, competitors, and industry trends to optimize their business strategies.
Marketing and Sales Professionals: Marketing and sales teams looking to leverage data-driven market research and forecasting to identify opportunities, position products effectively, and maximize revenue.
Product Managers: Product managers seeking to develop products or services that align with customer demands and market trends through robust market analysis.
Analysts and Researchers: Market analysts, researchers, and data enthusiasts who wish to expand their knowledge of market dynamics and research methodologies to improve their analytical skills.
Aspiring Market Researchers: Students and professionals interested in pursuing a career in market research, market analysis, or business consulting, and who want to build a strong foundation in this domain.
Small Business Owners: Entrepreneurs and small business owners who need to conduct market research on a limited budget and require practical skills to forecast demand and trends.
Start-up Founders: Founders of start-ups aiming to validate their business ideas, understand market gaps, and develop growth strategies based on data-driven insights.

Get this Deal
[100% Discount]
[100% Discount] #Market #Research #Market #Dynamics #Estimation #Forecasting #Get this Deal
تخفيضات,كوبونات,كوبون,عروض,كوبون كل يوم
Get this Deal,Get this Deal
udemy sale,udemy for business,udemy discount,udemy gutschein,business administration,discount factor,course deutsch,course catalogue,udemy course discount,javascript courses online,javascript course,freebies,toefl speaking,excel courses online,excel courses,excel templates dashboard,software engineering course online,software engineering course,