Udemy
Discount
Fabric
Learn
Microsoft
Power
مدة صلاحية الكوبونات الخاصة بيودمي هي 3 ايام أو اقل
Note: Udemy FREE coupon codes are valid for maximum 3 days only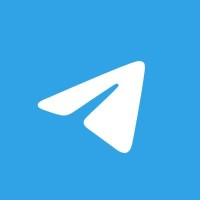 Requirements
No experience needed, we will learn everything from the scratch !
Description
Microsoft recently launched Microsoft Fabric as its all in one analytics platform that covers Data Science, Data Engineering, Business Intelligence, Real Time Analytics and more. It has got advanced concepts like Data Lake, AI Insights, Streaming Data etc. It is getting immensely popular and will soon be the most used platform for all data related solutions.
Top Reasons why you should learn Microsoft Power BI & Microsoft Fabric:
Microsoft Fabric is the latest technology in Data Analytics and Data Engineering Space, and Microsoft is backing it largely since they already moved the PowerBI into Fabric.
Microsoft Power BI is the #1 cloud based Business Intelligence tools from Microsoft that is used industry wide. With the integration of Fabric with PowerBI, it will continue to be #1 and many more organizations will implement it.
The demand for data professionals is on the rise. Fabric + PowerBI is one of the most sought-after skill currently in the lines of Data Science / Business Intelligence / Data Analytics.
There are multiple opportunities across the Globe for everyone with this skill.
This is a new skill that has a very few expert professionals globally. This is the right time to get started and learn Microsoft Power BI inside Microsoft Fabric experience.
Microsoft Power BI has a small learning curve and you can pick up even advanced concepts very quickly.
You do not need high configuration computer to learn this tool. All you need is any system with internet connectivity and you can practice Power BI Service & Microsoft Fabric within your browser, no installation required.
Top Reasons why you should choose this Course :
This course is designed keeping in mind the students from all backgrounds – hence we cover everything from basics, and gradually progress towards advanced topics.
Case Studies and Live Examples of all topics.
Downloadable datasets & sample files to practice along.
Links to support portal, documentation and communities.
All Doubts will be answered.
New content added regularly and useful educational emails are sent to all students.
A Verifiable Certificate of Completion is presented to all students who undertake this Microsoft Power BI course that you can add to your LinkedIn profiles and Resume.
Who this course is for:
IT Professionals willing to skill up to latest Microsoft Fabric technology that is slowly getting popular amongst big organizations
Microsoft Products and Cloud Computing professionals and enthusiasts
Power BI professionals looking to level up with advanced topics and concepts
University Students willing to enter BI / Data Science / Data Analysis field
Data and BI Enthusiasts looking to learn PowerBI from basics to advanced topics

Get this Deal
[100% Discount]
[100% Discount] #Learn #Microsoft #Power #Microsoft #Fabric #Get this Deal
تخفيضات,كوبونات,كوبون,عروض,كوبون كل يوم
Get this Deal,Get this Deal
udemy sale,udemy for business,udemy discount,udemy gutschein,business administration,discount factor,course deutsch,course catalogue,udemy course discount,javascript courses online,javascript course,freebies,toefl speaking,excel courses online,excel courses,excel templates dashboard,software engineering course online,software engineering course,