Udemy
Adobe
Character
Design
Discount
Illustrator
Ultimate
مدة صلاحية الكوبونات الخاصة بيودمي هي 3 ايام أو اقل
Note: Udemy FREE coupon codes are valid for maximum 3 days only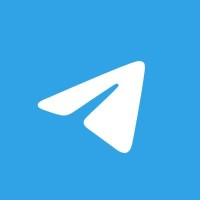 Requirements
No Prior Knowledge Required: This course is designed for individuals with no prior knowledge of Adobe Illustrator or character design. We'll start from the ground up, covering all the fundamental aspects of Adobe Illustrator, basic drawing, and painting techniques.

All you need is a passion for creativity and a keen interest in character design. We'll nurture and develop your enthusiasm throughout the course.
Description
Unlock your creative potential and master character design with Adobe Illustrator in record time! Tired of slogging through endless hours of courses that leave you feeling exhausted and overwhelmed? Look no further – this course is designed to be your fast track to becoming a proficient character designer while harnessing the power of Adobe Illustrator.
What You'll Learn:
Adobe Illustrator Fundamentals: Dive into the world of Adobe Illustrator, even if you've never used it before. I'll guide you through the essentials, ensuring you're comfortable with the tools and techniques.
Character Design Mastery: From concept to completion, learn the art of character design from scratch. Discover how to bring your imagination to life, creating characters for animation, illustration, games, or storytelling.
Efficiency and Speed: We understand your time is precious. That's why we've condensed this course to focus solely on what's essential. Say goodbye to course fatigue and hello to tangible progress.
Hands-On Practice: Get your creative juices flowing with practical exercises and assignments. Apply your newfound skills, and watch your character design abilities flourish.
Express Your Creativity: Whether you're a beginner or looking to level up your skills, this course will empower you to create captivating characters with confidence and flair.
Why Choose Us:
Short & Effective: Our course is designed to get you results fast. No time wasted, just targeted learning.
Learn at Your Pace: Access the course material at your convenience, fitting your learning into your busy schedule.
Comprehensive Curriculum: We cover everything you need to know, without overwhelming you with unnecessary content.
Join a Community: Connect with fellow learners, share your work, and get feedback from instructors and peers.
Ready to bring your characters to life?  Unlock your creativity, and let's design some characters together!
Who this course is for:
Beginners: Individuals with no prior knowledge of Adobe Illustrator or character design who are eager to start their creative journey from scratch.
Art Enthusiasts: Anyone with a love for art and a desire to explore character design, regardless of their current skill level.
Digital Artists: Aspiring digital artists who want to enhance their skills in character design and bring their creative ideas to life using Adobe Illustrator.
Students: Students pursuing a career in graphic design, illustration, or animation who want to build a strong foundation in character design.

Get this Deal
[100% Discount]
[100% Discount] #Ultimate #Character #Design #Adobe #Illustrator #Get this Deal
تخفيضات,كوبونات,كوبون,عروض,كوبون كل يوم
Get this Deal,Get this Deal
udemy sale,udemy for business,udemy discount,udemy gutschein,business administration,discount factor,course deutsch,course catalogue,udemy course discount,javascript courses online,javascript course,freebies,toefl speaking,excel courses online,excel courses,excel templates dashboard,software engineering course online,software engineering course,