Udemy
Advanced
Beginner
Discount
Excel
Macro
Microsoft
مدة صلاحية الكوبونات الخاصة بيودمي هي 3 ايام أو اقل
Note: Udemy FREE coupon codes are valid for maximum 3 days only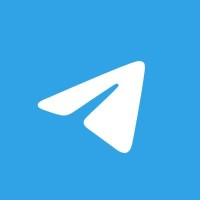 Requirements
Microsoft Excel 2007, 2010, 2013, 2013, 2019 or Microsoft 365 Excel Loaded on Computer to Follow Along with Instructor Lectures is Recommended
No Prior Excel Knowledge Required
Description
Microsoft Excel in One Package :
This Microsoft Excel course combines 6 different courses.
Microsoft Excel – Overview
Microsoft Excel – Custom and conditional formatting
Microsoft Excel – Advanced functions and formulas
Microsoft Excel – Create a chart on Excel
Microsoft Excel – Data analysis
Microsoft Excel – Introduction to VBA & Macros
Topics covered in this course apply to Excel 2007, 2010, 2013, 2016, 2019 (Microsoft/Office 365)/2023
Enroll now to go through a deep dive into the most popular spreadsheet tool on the market, Microsoft Excel. As a Microsoft Certified Trainer I will use my 11+ years of Excel training to guide you step by step through the beginner to advanced level and beyond.
As you participate in each of the 6 courses you will master Excel tools that will clear away the pain of stumbling through your daily tasks. You will start with the basics, building a solid foundation that will give you further knowledge as you progress into intermediate and advanced-level topics.
At the completion of this course, you will have mastered the most popular Excel tools and come out with the confidence to complete any Excel tasks with efficiency and grace. Below are just a few of the topics that you will master:
SUM
SUMIF
COUNT
COUNTIF
AVERAGE
ROUND
CONCATENATE
INDEX
OFFSET
MATCH
TRIM
LEN
SQRT
IF
AND
TODAY
QUICK ACCESS BAR
CONDITIONAL FORMATTING
LOGICAL EXCEL
IFERROR
IFNA
NESTED
TEXT
LOWER & UPPER
RANDBETWEEN
NAMED RANGES
VLOOKUP
HLOOKUP
TRACE PRECEDENTS AND DEPENDENTS
ERROR CHECKING
TEXT TO COLUMN
DATA VALIDATION
WHAT-IF TOOLS
DUPLICATE REMOVAL
WRAP TEXT
MERGE CELL
LARGE
CHART IN EXCEL
DATA ANALYSIS
MACRO
So, what are you waiting for, enroll now and take the next step in mastering Excel and go from Excel beginner to Excel professional!
Who this course is for:
If your looking to take your Excel skills from beginner to advanced level and beyond, then this course is for you.
This Microsoft Excel courses will take you through 4 levels of Microsoft Excel topics (Beginner, Intermediate, Advanced and Macros/VBA).

Get this Deal
[100% Discount]
[100% Discount] #Microsoft #Excel #Excel #Beginner #Advanced #Macro #Get this Deal
تخفيضات,كوبونات,كوبون,عروض,كوبون كل يوم
Get this Deal,Get this Deal
udemy sale,udemy for business,udemy discount,udemy gutschein,business administration,discount factor,course deutsch,course catalogue,udemy course discount,javascript courses online,javascript course,freebies,toefl speaking,excel courses online,excel courses,excel templates dashboard,software engineering course online,software engineering course,