Udemy
ChatGPT
Create
Discount
Funnels
HighConverting
Sales
مدة صلاحية الكوبونات الخاصة بيودمي هي 3 ايام أو اقل
Note: Udemy FREE coupon codes are valid for maximum 3 days only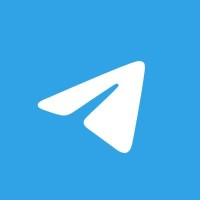 Requirements
A computer or laptop with internet connection

Basic understanding of marketing and sales concepts.
Description
Revolutionize Your Marketing Strategy with AI-Powered Funnels – Using ChatGPT to Generate Page Content for Web Creation
In this comprehensive course, you will learn how to harness the power of ChatGPT and artificial intelligence to revolutionize your marketing strategy. By the end of the course, you will have the skills and knowledge to create an AI-powered sales funnel that generates leads and drives sales.
We will start with the basics of ChatGPT and how it works, and then move on to creating the four key pages of your sales funnel: the Squeeze Page, Webinar Page, Sales Page, and Course Checkout page. With the help of ChatGPT, you will learn how to generate engaging and persuasive content for each page, so that your sales funnel is optimized for conversions.
Additionally, you will also learn how to use ChatGPT to help you with your marketing campaigns. This includes analyzing and monitoring your marketing data, testing different strategies, and optimizing your campaigns for maximum ROI.
This course is suitable for all levels of marketers, from beginner to advanced. Whether you are just starting out or are an experienced marketer looking to level up your skills, you will find this course incredibly useful. So, if you're ready to revolutionize your marketing strategy and create an AI-powered sales funnel that generates leads and drives sales, enroll in this course today!
Who this course is for:
Marketing professionals looking to stay ahead of the curve and leverage cutting-edge technology in their campaigns.
Entrepreneurs looking to streamline their sales funnels and increase conversion rates.
Business owners seeking to automate their web content creation processes.
Digital marketers interested in AI and machine learning.
Sales teams looking to improve their conversion rates and drive more revenue.
Website owners and designers looking to save time and resources on content creation.
E-commerce business owners looking to boost their online sales.
Freelancers looking to offer new and innovative services to their clients.
Content creators looking to simplify their content creation processes.
Online course creators looking to enhance the engagement and conversion of their students.
Anyone looking to learn more about sales funnels and how to create them using AI technology.
Anyone interested in discovering the potential of ChatGPT for business growth and success.

Get this Deal
[100% Discount]
[100% Discount] #Create #HighConverting #Sales #Funnels #ChatGPT #Get this Deal
تخفيضات,كوبونات,كوبون,عروض,كوبون كل يوم
Get this Deal,Get this Deal
udemy sale,udemy for business,udemy discount,udemy gutschein,business administration,discount factor,course deutsch,course catalogue,udemy course discount,javascript courses online,javascript course,freebies,toefl speaking,excel courses online,excel courses,excel templates dashboard,software engineering course online,software engineering course,