Udemy
Agile
Discount
Master
Practices
Scrum
Success
مدة صلاحية الكوبونات الخاصة بيودمي هي 3 ايام أو اقل
Note: Udemy FREE coupon codes are valid for maximum 3 days only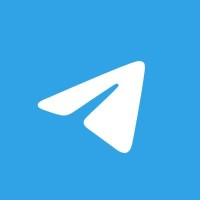 Description
Do you want to learn Scrum's best practices and techniques? Are you interested in preparing for the PSM I(TM) certification exam?
In our course, you'll discover all the insider secrets of Agile and Scrum, and witness a simulated Scrum team in action. You'll see how they implement best practices and techniques to overcome challenges and improve their product. What's more, you'll be able to replicate their process with ease in your own team.
Throughout the course, you'll also have the opportunity to take mock exams for Scrum certifications and use templates to create important artifacts such as a Product Vision, product backlog, Scrum board, release backlog, Definition of Ready, Definition of Done, and more. These artifacts are essential for Product Owners and Scrum Masters and will make a real difference in your role.
Includes: "Free E-BOOK" with sample chapters of the book "Scrum Unlocked".
Real Scrum: This course is totally aligned with the latest version of the Scrum Guide™.
NOTE: the  certification exam is not included and must be purchased separately.
What you will learn?
1. Origins of Agile: What are the key concepts, philosophy, and knowledge that are behind Agile.
2. Two approaches of Work – A Game for you: A Game to learn some agile values and the differences between the waterfall model.
3. Agile Investment Model: How agile contributes to the economic success of a project, product, and investors. How an agile vendor contract typically looks like.
4. What is Agile?: The core concepts and values to understand agile.
5. Scrum Certifications: A summary of the most important Scrum certifications and a guide with mock exams to practice for it.
6. Introduction to Scrum: A walkthrough throw Scrum including an overview of the roles, ceremonies and artifacts.
7. Scrum Roles: What each role is expected to do in Scrum and how they collaborate with each other.
Who this course is for:
People that want to see how a pragmatic Scrum team really works.
People that want to take a scrum certification like PSM1™ or CSM™.
People that want to see methods to use in Scrum.
People that know Scrum framework and theory and want to see best practices.
Product Owners
Project Managers
Managers
Scrum Masters
Agile Coach
Team members
Developers
Programmers
Entrepreneurs

Get this Deal
[100% Discount]
[100% Discount] #Scrum #Success #Master #Agile #Scrum #practices #Get this Deal
تخفيضات,كوبونات,كوبون,عروض,كوبون كل يوم
Get this Deal,Get this Deal
udemy sale,udemy for business,udemy discount,udemy gutschein,business administration,discount factor,course deutsch,course catalogue,udemy course discount,javascript courses online,javascript course,freebies,toefl speaking,excel courses online,excel courses,excel templates dashboard,software engineering course online,software engineering course,