Udemy
Beginners
Discount
Editing
iMovie
Learn
MAC
Video
مدة صلاحية الكوبونات الخاصة بيودمي هي 3 ايام أو اقل
Note: Udemy FREE coupon codes are valid for maximum 3 days only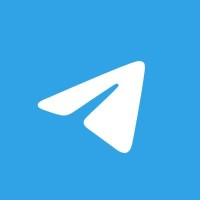 Requirements
A Mac computer (any of the Mac Laptops and Desktops will do)

Desire to learn and create your own home movies using iMovie
Description
Welcome to this iMovie training course! In this course we will provide you the skills to start using iMovie and start making videos like a pro! We'll go through the basics all the way through to some advanced features to make your videos stand out.
If you have a Mac then iMovie comes bundled and installed for free, so you have everything you need to get started!
iMovie has been designed to make it easy to make, edit and export your home and professional videos and movies. You can easily share your videos with your friends and family, and even post it online for the world to see!
This course will give you the iMovie expertise to –
– Edit and create your own videos of your family holidays
– Create awaesome videos to upload to YouTube and Facebook
– Make videos for your work or corporate events or products
Topics we'll cover
– The Timeline & My Media tab
– Adding Music and Sound Effects
– Using Titles and Backgrounds
– Transitions, and Splitting Clips
– Adjusting and Editing the Color, Filters and Audio
– Cropping + Animating clips
– Using Green Screen & Video Overlays
– Exporting Your Project
Do I need to be an expert?
No, this course is designed for people who may never have used a iMovie before or want to become and expert in iMovie.
What software do I need?
We'll be demoing most features on iMovie running on macOS Big Sur, but if you have an earlier or later version of the macOS that's fine, features are very similar.
Why this course?
This course will be easy to understand, and is great because it will be hands on. It's even better if you take this course on your Mac and follow along if you can.
You'll soon start to see why so many people love using iMovie to make their own videos and movies…it's great!
Of course this is only the beginning of your learning journey, using iMovie more and more will help to learn more and more and will assist you in being more comfortable using, editing and exporting your awesome movies.
Who this course is for:
Beginners to the more Experienced iMovie users – You'll learn all the basics of iMovie!
Anyone who wants to make and edit movies, sharing them with family, friends and the Internet

Get this Deal
[100% Discount]
[100% Discount] #Learn #iMovie #Beginners #Video #Editing #Mac #Get this Deal
تخفيضات,كوبونات,كوبون,عروض,كوبون كل يوم
Get this Deal,Get this Deal
udemy sale,udemy for business,udemy discount,udemy gutschein,business administration,discount factor,course deutsch,course catalogue,udemy course discount,javascript courses online,javascript course,freebies,toefl speaking,excel courses online,excel courses,excel templates dashboard,software engineering course online,software engineering course,