Udemy
Accounts
Bank
Cash
Controls
Discount
Internal
Reconciliation
مدة صلاحية الكوبونات الخاصة بيودمي هي 3 ايام أو اقل
Note: Udemy FREE coupon codes are valid for maximum 3 days only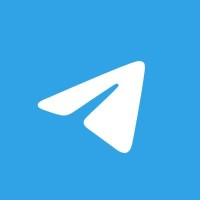 Requirements
Basic understanding of financial concepts: Familiarity with basic financial terms and concepts such as debits, credits, and cash flow will help learners grasp the course material more easily. However, we will provide a brief overview of these concepts for those who need a refresher.

Access to a computer and internet connection: To participate in the course and complete the practical exercises, learners will need access to a computer or laptop with a reliable internet connection.

Basic computer literacy: Learners should be comfortable navigating the internet, using spreadsheets, and working with basic accounting software or applications.

Willingness to learn and apply new concepts: This course is designed for individuals who are motivated to learn and apply new skills related to bank reconciliation and internal controls in their professional or personal lives.
Description
Are you a small business owner or financial professional looking to improve your financial record-keeping, enhance cash management, and strengthen internal controls? Look no further! Our Bank Reconciliation Mastery course is designed to help you unlock the secrets to accurate financial records and boost your confidence in managing your business's finances.
In this comprehensive course, you will learn the essentials of bank reconciliation, a crucial process that ensures the accuracy of your financial records by comparing and matching transactions in your accounting records to your bank statement. We will walk you through the entire bank reconciliation process, from gathering necessary documents to adjusting journal entries, and provide practical examples and case studies to illustrate key concepts.
By the end of this course, you will be able to:
Understand the importance and benefits of regular bank reconciliations for your business.
Master the bank reconciliation process, including identifying and resolving discrepancies, and making necessary adjustments to your financial records.
Implement best practices for cash management and internal controls to reduce the risk of fraud and errors.
Utilize accounting software to automate and streamline the bank reconciliation process.
Confidently manage your business's finances and make informed decisions based on accurate financial records.
This course is ideal for small business owners, financial professionals, bookkeepers, and anyone seeking to improve their understanding of bank reconciliation and internal controls. With engaging video lectures, practical exercises, and real-world examples, you will be well-equipped to take control of your business's financial health and achieve long-term success.
Enroll in Bank Reconciliation Mastery today and unlock the secrets to accurate financial records for your business!
Who this course is for:
Small business owners: Those who manage their own businesses and want to maintain accurate financial records, improve cash management, and implement effective internal controls.
Financial professionals: Accountants, bookkeepers, financial analysts, and others working in finance who seek to refine their skills in bank reconciliation and internal controls.
Accounting and finance students: Students pursuing degrees or certifications in accounting, finance, or related fields, who want to gain practical knowledge of bank reconciliation and its importance in maintaining accurate financial records.
Non-financial managers: Managers and supervisors overseeing financial functions within their organizations who want to better understand the bank reconciliation process and its role in ensuring financial accuracy and compliance.

Get this Deal
[100% Discount]
[100% Discount] #Bank #Reconciliation #Cash #Internal #Controls #Accounts #Get this Deal
تخفيضات,كوبونات,كوبون,عروض,كوبون كل يوم
Get this Deal,Get this Deal
udemy sale,udemy for business,udemy discount,udemy gutschein,business administration,discount factor,course deutsch,course catalogue,udemy course discount,javascript courses online,javascript course,freebies,toefl speaking,excel courses online,excel courses,excel templates dashboard,software engineering course online,software engineering course,