Udemy
Discount
Estate
Generate
Income
Investing
Passive
Real
مدة صلاحية الكوبونات الخاصة بيودمي هي 3 ايام أو اقل
Note: Udemy FREE coupon codes are valid for maximum 3 days only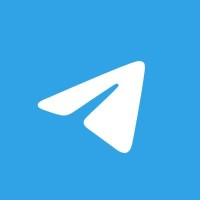 Requirements
Must understand English
High School Diploma level Mathematics
Description
Learning to generate passive income through real estate investing is a brilliant decision that will change your financial life forever and will allow you to pass it down to your heirs. Passive income is the key to financial independence!
In this modern course, you'll learn all of the skills necessary to generate passive income from real estate and be able to use these skills in any economy, no matter where you live. From how to set up the perfect offer to listing your home for rent on Airbnb and getting substantial discounts on real estate, these lectures are designed for any one who is interested in replacing job income for passive income. With real world examples demonstrating exactly how to choose the right home and loan program when financing, you'll learn exactly what to do to create a stable and long lasting income and becoming more efficient in the entire process (so you can repeat the process with other homes).
Main benefits of this course and of investing in real estate for passive income are:
– Make a high income that will require little or no work on your part to maintain once you create it
Most of the worlds millionaires have created their wealth through real estate and so can you.
– Have the flexibility of using this income as an additional source of income besides your job income or simply replacing your job income completely
– Learn what it takes to make a great offer on a home and start accumulating equity in all the homes you buy
– Begin to create passive income through real estate with safer and smarter tactics that minimize risk
If you already know the basics of investing in real estate and want to refresh your memory or are just starting out and want to learn more in depth, then this is the course for you. To reduce your risk and increase your profits, you need to learn from other more experienced investors that have already overcome challenges and know what tactics will be more effective when investing. This course will accelerate your learning and will teach you many new tactics and an efficient process that will save you thousands of hours. You need to know the steps you will need to take to acquire real estate and make it start generating passive income for you. This course will provide you with valuable information that will greatly increase your chances for success.
The first section of this course will take you through three important elements of real estate investing and generating passive income: how passive income works and what other alternatives exist, the benefits of investing in real estate, and what terms and conditions you should be negotiating when making an offer. You will learn how to invest in any economic condition and get the most benefit through different financial tactics. In the second section of this course, you will learn some of the best home buying strategies that exist so you can make money right from the start through equity and passive income.
In the end, you'll have the tools needed to make the best financial decisions, and be more successful than you ever have been before.
Your instructor
Joseph Correa is a successful passive income real estate investor and is the founder and CEO of Finibi Mortgage, a licensed mortgage brokerage business based out of Orlando, Florida. Having invested in real estate and created passive income, he has perfected the process and has helped others to do the same. In the past, he has also created other forms of passive income besides real estate but believes real estate is the best form of passive income.
Who this course is for:
Anyone who wants to replace job income income for passive income
Anyone who wants to learn how to automate passive income and have peace of mind
Mortgage loan originators looking to increase their income and make the most of their license
Anyone who wants to quit their job and make long term income you can leave to your heirs
Real estate agents looking to increase their income and make the most of their license
Anyone who wants to have an additional source of income

Get this Deal
[100% Discount]
[100% Discount] #Generate #Passive #Income #Real #Estate #Investing #Get this Deal
تخفيضات,كوبونات,كوبون,عروض,كوبون كل يوم
Get this Deal,Get this Deal
udemy sale,udemy for business,udemy discount,udemy gutschein,business administration,discount factor,course deutsch,course catalogue,udemy course discount,javascript courses online,javascript course,freebies,toefl speaking,excel courses online,excel courses,excel templates dashboard,software engineering course online,software engineering course,