Udemy
Budgeting
Corporate
Discount
Finance
Forecasting
مدة صلاحية الكوبونات الخاصة بيودمي هي 3 ايام أو اقل
Note: Udemy FREE coupon codes are valid for maximum 3 days only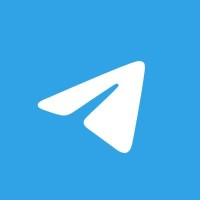 Requirements
Basic understanding of financial statements, including familiarity with balance sheets, income statements, and statement of cash flows.

Access to a computer or laptop with internet connectivity to access course materials and complete practice exercises.

Eagerness to learn and apply financial forecasting and budgeting techniques in practical scenarios.

Openness to hands-on practice and willingness to work with Microsoft Excel or similar software to create financial models and projections.

Curiosity and a desire to enhance financial planning skills and make informed decisions based on accurate projections.
Description
In this comprehensive course, we will delve into the fundamental concepts of forecasting and budgeting from a finance perspective, equipping you with the skills to make informed financial decisions based on future projections.
Throughout the course, we will provide numerous example problems, including both presentation-based scenarios and hands-on exercises using Microsoft Excel worksheets. Each Excel worksheet problem will be accompanied by a downloadable worksheet with step-by-step instructional videos. The worksheets will include at least two tabs—one with the answer and the other preformatted to facilitate a structured, interactive learning experience.
To effectively forecast and budget, we begin by using past financial statements as a starting point. These statements, including the balance sheet, income statement, and statement of cash flows, provide valuable insights into historical performance. From there, we consider various changes and factors that may impact the future, such as planned initiatives and shifts in the economy and business environment.
In constructing our budgets, we follow a systematic order, starting with sales projections as the foundation for other projections. We then progress to the production plan, capital budget, cash budget, and budgeted income statement. The budgeted income statement serves as our primary performance statement, guiding financial decision-making.
Moreover, we explore the process of creating a projected balance sheet—a statement that represents our expected financial position at the end of the budgeted time frame. By integrating projected income statements and beginning balance sheets, we can gain a comprehensive understanding of future financial expectations.
Join us on this dynamic journey to master forecasting and budgeting in finance. Enroll today to develop practical skills in financial planning, learn effective forecasting techniques, and gain proficiency in budgeting strategies. By the end of the course, you will be equipped to make informed financial decisions based on sound projections and navigate the future with confidence.
Who this course is for:
Finance professionals and analysts who want to enhance their financial forecasting and budgeting skills to make more accurate projections and informed financial decisions.
Accounting professionals seeking to expand their knowledge and capabilities in financial planning and budgeting processes.
Business owners and entrepreneurs who want to develop the skills to create effective financial forecasts and budgets for their organizations.
Financial managers and executives involved in financial planning and decision-making, looking to improve their proficiency in forecasting and budgeting techniques.
Students pursuing degrees or certifications in finance, accounting, or related fields, who want to gain practical skills in financial forecasting and budgeting.
Anyone with an interest in financial forecasting and budgeting, seeking to understand the techniques and strategies used to make informed financial decisions.

Get this Deal
[100% Discount]
[100% Discount] #Corporate #Finance #Forecasting #Budgeting #Get this Deal
تخفيضات,كوبونات,كوبون,عروض,كوبون كل يوم
Get this Deal,Get this Deal
udemy sale,udemy for business,udemy discount,udemy gutschein,business administration,discount factor,course deutsch,course catalogue,udemy course discount,javascript courses online,javascript course,freebies,toefl speaking,excel courses online,excel courses,excel templates dashboard,software engineering course online,software engineering course,