Udemy
مدة صلاحية الكوبونات الخاصة بيودمي هي 3 ايام أو اقل
Note: Udemy FREE coupon codes are valid for maximum 3 days only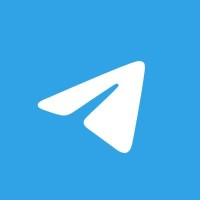 Requirements
Basic HTML and Website design and basic knowledge of google promotion proccess.
Description
Master course in Advanced SEO is simply any set of SEO techniques that require some degree of expert knowledge. It varies from person to person, but let's just say you probably won't master these in your first few months.
Advanced SEO typically involves technical concepts that are somewhat advanced, and/or a deeper understanding of the workings of Google's algorithm and are often employed by Professional SEOs. Anyone can master advanced concepts with the right strategic guidance and real life application.
According to Griffin, Search engine optimization is the science of improving a website to increase its visibility when people search for products or services. The more visibility a website has on search engines, the more likely it is that brand captures business.
Website visibility is commonly measured by the placement — or ranking — of the site on search engine results pages (SERPs). And companies always vie for the first page, where they are most likely to garner the most attention.
Using Google as an example, SERPs often feature ads at the top of the page. These are positions that businesses are willing to pay for to ensure placement on that first page. Following ads are the regular search listings, which marketers and search engines refer to as organic search results. The SEO process aims to increase a business's organic search results, driving organic search traffic to the site. This enables data marketers to distinguish between traffic that comes to a website from other channels — such as paid search, social media, referrals and direct — and the organic search traffic.
Organic search traffic is usually higher-quality traffic because users are actively searching for a specific topic, product or service for which a site might rank. If a user finds that site through the search engine, it can lead to better brand engagement.
How does SEO work? While there is a way to maximize results, it is almost impossible to fully manipulate search algorithms. Businesses often look to the shortest path toward ideal results with the least amount of effort, but SEO requires a lot of action and time. There is no SEO strategy where something can be changed today with the expectation of clear results tomorrow. SEO is a long-term project, with daily action and constant activity.
Search engines use bots to crawl all website pages, downloading and storing that information into a collection known as an index. This index is like a library and when someone searches for something in it, the search engine acts as the librarian. The search engine pulls and displays relevant information from the search query and shows users content related to what they were looking for. Search engine algorithms analyze webpages in the index to determine the order those pages should be displayed on the SERP.
The learning objectives of SEO (Search Engine Optimization) encompass various skills and knowledge that enable individuals to effectively optimize websites and content for search engines. SEO is a crucial aspect of digital marketing and online visibility, aiming to improve a website's organic (non-paid) search engine rankings. Here are the key learning objectives of SEO:
Understanding Search Engines: Gain a comprehensive understanding of how search engines work, their algorithms, and the factors that influence search rankings. Learn about major search engines like Google, Bing, and others.
Keyword Research: Learn how to conduct keyword research to identify relevant and high-traffic search terms related to a website's content or industry. Understand how to use keyword tools and analytics to make data-driven decisions.
On-Page Optimization: Master on-page SEO techniques to optimize individual web pages, including optimizing meta tags, headings, content, images, and URLs for better search engine visibility.
Technical SEO: Acquire knowledge of technical aspects of SEO, such as website speed optimization, mobile-friendliness, site architecture, crawlability, and indexability.
Content Creation: Learn how to create high-quality, valuable, and relevant content that appeals to both users and search engines. Understand the importance of fresh and engaging content for SEO success.
Link Building: Understand the importance of backlinks and learn ethical link-building strategies to acquire high-quality links from authoritative websites, enhancing a site's credibility and authority in the eyes of search engines.
Local SEO: Familiarize yourself with local SEO techniques to optimize websites for local searches, particularly relevant for businesses with physical locations.
Analytics and Reporting: Learn how to use various SEO tools and platforms to analyze website performance, track keyword rankings, and generate reports on SEO progress.
Algorithm Updates: Stay informed about search engine algorithm updates and understand their impact on search rankings. Adapt strategies to align with search engine best practices and guidelines.
User Experience (UX): Understand the significance of user experience in SEO and how it impacts search engine rankings. Learn to create websites that are user-friendly, accessible, and deliver a positive experience.
Monitoring and Adaptation: Develop the ability to monitor SEO performance regularly, identify areas for improvement, and adapt strategies accordingly to achieve better rankings and results.
Ethical Practices: Emphasize the importance of white-hat SEO techniques and adhere to ethical practices that comply with search engine guidelines to avoid penalties or negative impacts on website rankings.
By achieving these learning objectives, individuals can enhance their expertise in SEO, enabling them to optimize websites effectively and improve online visibility, organic traffic, and overall digital marketing success.
In this master course, you can learn about 5 major topics,
1. Introduction of Web 3.0 and Search Engine Optimization (SEO)
2. Types of SEO and SEO tools
3. Importance of Local SEO
4. SEO strategies to generate website traffic
5. SEO and SEM in digital marketing
Who this course is for:
All UG and PG students of Systems, IT and Web designer, developer, programmer,digital markets, business startup mentors, marketing team, digital leaders and entrepreneurs

Get this Deal
[100% Discount]
[100% Discount] #Master #Advanced #SEO #Search #Engine #Optimization #Get this Deal
تخفيضات,كوبونات,كوبون,عروض,كوبون كل يوم
Get this Deal,Get this Deal
udemy sale,udemy for business,udemy discount,udemy gutschein,business administration,discount factor,course deutsch,course catalogue,udemy course discount,javascript courses online,javascript course,freebies,toefl speaking,excel courses online,excel courses,excel templates dashboard,software engineering course online,software engineering course,