Udemy
Advanced
Beginner
Complete
Design
Discount
Graphics
مدة صلاحية الكوبونات الخاصة بيودمي هي 3 ايام أو اقل
Note: Udemy FREE coupon codes are valid for maximum 3 days only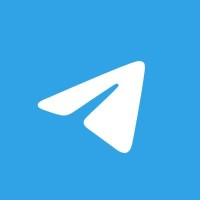 Requirements
understand english language
Description
Are you passionate about unleashing your creativity and turning your ideas into stunning visual masterpieces? Look no further! This comprehensive Udemy course is designed to equip you with the essential skills and knowledge to excel in graphic design using Adobe Photoshop, Illustrator, and Lightroom.
Whether you're a beginner or an intermediate designer looking to enhance your existing skills, this course provides a step-by-step approach to mastering the three powerful Adobe software applications. With a focus on practical techniques and real-world projects, you'll gain hands-on experience and develop a strong foundation in graphic design principles.
In this course, you'll learn:
Adobe Photoshop Fundamentals:

Navigating the Photoshop interface and understanding essential tools.
Image manipulation and retouching techniques.
Working with layers, masks, and blending modes.
Creating visually striking compositions and photo composites.
Designing web graphics, banners, and social media assets.

Adobe Illustrator Essentials:

Understanding vector graphics and the Illustrator workspace.
Creating and editing shapes, paths, and typography.
Mastering the pen tool for precise illustration and logo design.
Utilizing gradients, patterns, and effects to enhance your designs.
Designing logos, icons, and vector illustrations.

Adobe Lightroom for Professional Photography:

Importing, organizing, and managing your photo library.
Performing non-destructive edits for optimal image enhancement.
Utilizing Lightroom presets and advanced adjustment tools.
Retouching portraits and landscapes to achieve stunning results.
Exporting and sharing your edited photos across multiple platforms.
Throughout the course, you'll work on practical projects that simulate real-world scenarios, allowing you to apply your newfound knowledge immediately. Additionally, you'll receive expert guidance and personalized feedback from the instructor to ensure your progress and address any questions or challenges you may encounter.
By the end of this course, you'll have a solid understanding of graphic design principles and be equipped with the skills necessary to create captivating designs, manipulate images, and edit photos professionally using Adobe Photoshop, Illustrator, and Lightroom.
Enroll now and embark on an exciting journey to become a skilled graphic designer! Unleash your creativity and bring your imagination to life with Adobe's powerful design software.
Who this course is for:
beginner who want to learn graphics deisgn

Get this Deal
[100% Discount]
[100% Discount] #Complete #Graphics #Design #Beginner #Advanced #Get this Deal
تخفيضات,كوبونات,كوبون,عروض,كوبون كل يوم
Get this Deal,Get this Deal
udemy sale,udemy for business,udemy discount,udemy gutschein,business administration,discount factor,course deutsch,course catalogue,udemy course discount,javascript courses online,javascript course,freebies,toefl speaking,excel courses online,excel courses,excel templates dashboard,software engineering course online,software engineering course,