Udemy
Discount
Exploring
future
Generative
Possibilities
Unleashed
مدة صلاحية الكوبونات الخاصة بيودمي هي 3 ايام أو اقل
Note: Udemy FREE coupon codes are valid for maximum 3 days only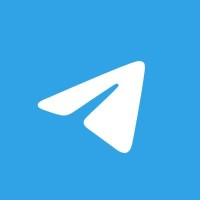 Requirements
A willingness to engage in self-directed learning and explore complex topics in Generative AI.

Basic understanding of machine learning principles and concepts.

Comfortable with mathematical concepts like probability and statistics.
Description
Unleash your creativity and explore the world of Generative AI in this comprehensive course. From fundamental principles to cutting-edge techniques, you'll gain hands-on experience with data-driven models that open up new realms of innovation.
In the first part of the course, dive into the fundamental principles of Generative AI, including Bayesian models and autoregressive models. Discover the power of Variational Autoencoders (VAEs) and Generative Adversarial Networks (GANs) to generate realistic and imaginative content. Gain insights into the role of reinforcement learning and transformers in driving advancements in Generative AI.
Next, explore a range of real-world applications where Generative AI is making its mark. From art and healthcare to gaming and the business world, witness how Generative AI is transforming industries with its potential for creative content generation, drug discovery, procedural content generation, advertising, and marketing.
Finally, delve into the ethical and societal considerations surrounding Generative AI. Understand the implications of AI-generated content, privacy concerns, and the rise of deepfakes. Get a glimpse into the future trends and emerging techniques that will shape the landscape of Generative AI.
Join us on this captivating journey to become a leader in the world of Generative AI, and unlock your creative potential through intelligent algorithms.
Who this course is for:
Data Scientists and Machine Learning Engineers who want to expand their skill set and delve into the realm of generative models.
AI Researchers and Practitioners seeking to understand the latest advancements and applications of Generative AI.
Computer Science and Engineering students who want to specialize in the field of AI and gain hands-on experience with generative models.
Professionals in the fields of art, healthcare, gaming, advertising, and marketing, who wish to leverage Generative AI for innovative and creative solutions.
Decision-makers, managers, and entrepreneurs who want to gain a comprehensive understanding of Generative AI to make informed strategic decisions.
AI enthusiasts and lifelong learners who are passionate about staying updated on cutting-edge AI technologies and exploring new frontiers.

Get this Deal
[100% Discount]
[100% Discount] #Generative #Unleashed #Exploring #Possibilities #Future #Get this Deal
تخفيضات,كوبونات,كوبون,عروض,كوبون كل يوم
Get this Deal,Get this Deal
udemy sale,udemy for business,udemy discount,udemy gutschein,business administration,discount factor,course deutsch,course catalogue,udemy course discount,javascript courses online,javascript course,freebies,toefl speaking,excel courses online,excel courses,excel templates dashboard,software engineering course online,software engineering course,