Udemy
Day
Discount
Hypnosis
Loss
Progam
Weight
مدة صلاحية الكوبونات الخاصة بيودمي هي 3 ايام أو اقل
Note: Udemy FREE coupon codes are valid for maximum 3 days only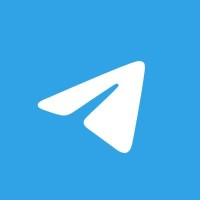 Requirements
Participants must have reliable access to the internet to access the program's online materials and sessions

Participants should approach the program with an open mind, a genuine desire for change

Success in the program often requires completing all 14 days of sessions and exercises as they are designed to build upon one another

To fully engage in the program, it's important to have a quiet and distraction-free environment during the daily hypnosis sessions
Description
14 Day Hypnosis Weight Loss Progam
Are you ready to embark on a transformative journey towards lasting weight loss and well-being? Welcome to our 14-Day Hypnosis Weight Loss Program, a holistic approach that combines the power of hypnosis with the science of mind-body connection. We are so confident in the effectiveness of this program that we offer a 30-day money-back guarantee if you do not experience results.
Why Hypnosis Works:
Our program begins by addressing a common misconception – hypnosis does not work for those who do not want it to work. It's essential to have a genuine desire for change and an open mind. Once you embrace this mindset, you're ready to tap into the incredible potential of your subconscious mind.
Mind-Body Connection:
During the first days of the program, you'll delve into the profound link between your mind and body. Understanding how your thoughts and emotions influence your physical well-being is a crucial step in achieving sustainable weight loss.
Harnessing the Power of Imagination:
You'll be guided through a series of mind-body exercises that demonstrate the extraordinary power of your imagination. These exercises will reveal how your thoughts and mental imagery can directly impact your body's responses, laying the foundation for the transformative hypnosis sessions to come.
What to Expect in the Program:
Over the course of 14 days, you'll experience daily hypnosis sessions that are carefully designed to:
Boost Motivation: Ignite your inner drive to make healthy choices and lose weight.
Curbing Cravings: Learn to resist unhealthy temptations and make mindful eating choices.
Emotional Resilience: Strengthen your emotional resilience, empowering you to overcome emotional eating.
Positive Body Image: Cultivate self-love and acceptance, fostering a healthier relationship with your body.
Lifestyle Transformation: Establish lasting habits for a healthier, more balanced life.
Our program is a comprehensive approach to weight loss that addresses the mental, emotional, and physical aspects of your well-being. With our 30-day money-back guarantee, you have nothing to lose except unwanted weight and self-limiting beliefs.
Transform your mind, transform your body, and embrace a healthier, happier you. Join our 14-Day Hypnosis Weight Loss Program and experience the incredible results for yourself. Your journey to lasting weight loss and well-being starts here.
Hypnosis Sessions Included
Embracing the Power to Change
Igniting Your Inner Motivation
Cultivating Healthy Eating Habits
Releasing Emotional Eating Patterns
Boosting Metabolism and Energy
Creating a Positive Body Image
Cultivating Inner Motivation for Long-Lasting Change
Building a Healthier Relationship with Food
Releasing Emotional Eating Patterns Booster
Stopping Self-Sabotaging Thoughts
Embracing Body Positivity and Self-Acceptance
Creating Lasting Lifestyle Changes
Releasing Motivation and Inner Resilience
Celebrating Your Weight Loss Success
Each session has a downloadable Mp3 in the resource section of the session should you wish to use it off line
Who this course is for:
This program is ideal for individuals who are looking for a holistic approach to weight loss
For anyone with weight loss goals, whether they want to shed a few pounds or embark on a more significant weight loss journey
People who struggle with emotional eating patterns and find it challenging to manage stress
Suitable for those who are curious about the mind-body connection and want to explore how their thoughts, emotions, and behaviors can impact their weight and overall health.

Get this Deal
[100% Discount]
[100% Discount] #Day #Hypnosis #Weight #Loss #Progam #Get this Deal
تخفيضات,كوبونات,كوبون,عروض,كوبون كل يوم
Get this Deal,Get this Deal
udemy sale,udemy for business,udemy discount,udemy gutschein,business administration,discount factor,course deutsch,course catalogue,udemy course discount,javascript courses online,javascript course,freebies,toefl speaking,excel courses online,excel courses,excel templates dashboard,software engineering course online,software engineering course,