Udemy
Discount
Editing
Enhance
Lightroom
Luminar
Neo
Plugin
مدة صلاحية الكوبونات الخاصة بيودمي هي 3 ايام أو اقل
Note: Udemy FREE coupon codes are valid for maximum 3 days only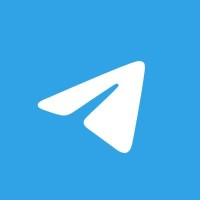 Requirements
To have a laptop or computer that is able to support the Adobe Lightroom Classic and Luminar Neo plugin system requirements

To have access to Adobe Lightroom Classic and Luminar Neo plugin
Description
Welcome to the "Enhance Lightroom Editing with the Luminar Neo Plugin" course on Skylum's Udemy channel.
This course is for everyone who would like to start making comprehensive photos in Lightroom Classic but doesn't want to spend a lot of time on editing.
Photographers, designers, SMM specialists, artists, influencers, and anyone who has wanted to start with editing for many years—it's your time. We know that some effects might require many actions to achieve them, which could be hard for beginners without overwhelming experience. But how do you stay competitive in this realm? Just use plugins. It's a kind of tool focused on bringing certain functions into your usual workflow.
In this course, we will teach you to edit with Lightroom Classic and show you how the Luminar Neo plugin can complete your Lightroom edits or replace them with faster ones. You watch only one course but equip yourself with two powerful instruments: Lightroom Classic and the Luminar Neo plugin.
THIS COURSE WILL FOCUS ON:
Understanding Editing Instruments
We'll begin by acquainting you with the Lightroom Classic interface, providing a firm foundation for your editing endeavors. You'll also gain insights into the world of plugins and discover why they are so beneficial for you as an editor. We show you the Luminar Neo plugin and how to seamlessly integrate it into your workflow.
You will learn the art of basic adjustments, including white balance, tone, and presence panels in Lightroom Classic and the Luminar Neo plugin. We will also explore the convenience of presets to effortlessly enhance your photos. You will unlock the magic of AI masking to precisely target your edits in the Luminar Neo plugin.
Professional Editing Concepts
We will dive deeper into more advanced editing techniques, including layers and crop AI tools. You will see in practice such adjustments as the tone curve, HSL/color, color grading, and detail. We will also show how to use such features as lens corrections, calibration, transforms, and effects.
Refining Your Editing Skills
You will discover how to take your portrait editing to the next level using the Luminar Neo AI Portrait Tools. We will immerse you in Luminar Neo's creative AI tools that turn your photos into stunning works of art.
WHO IS THE INSTRUCTOR?
Vanelli — is a working sports and portrait photographer, educator, and author living in Florida. As an experienced educator, Vanelli has created videos for LinkedIn Learn, written hundreds of articles, taught at major photography conferences, and developed many photography and digital workflow programs, including Click for Kids. Currently, he is the Director of Education at Skylum Software, teaching workshops, writing for Photofocus, and creating tutorials for the Vanelli and Friends series.
YOU'LL HAVE THE OPPORTUNITY TO LEARN PHOTO EDITING FROM TOP PROFESSIONALS:
We make world-renowned photo editing software since 2009 that helps elevate the creativity of photo artists. Since then, Skylum won many industry awards, and, what's more important — the trust of thousands of customers.
Skylum thrives for innovation, and has won industry awards, including Best Mac App of 2017, EISA Best Product 2019-2020, Outdoor Photographer Editors' Picks, The LUCIE Technical Awards for Best Software Plugin 2019, TIPA World Awards for Best Imaging Software 2019.2020 Editor's Choice by Macworld for Luminar 4.
Luminar Neo is the latest AI photo editing software from Skylum. Editing photos in Luminar Neo has made photography post-processing easier than ever. In this course, we'll show you how to use Luminar Neo and how to edit photos in Luminar Neo to achieve stunning results.
Our instructors have years of experience not only in editing but also in teaching, and the syllabus of this course has been meticulously developed to be both easy to follow and comprehensive.
OUR PHOTO EDITING TRAINING INCLUDES:
Theory: 2+ hours of lectures with plenty of hands-on examples. Lessons range from 3 to 15 minutes and are easy to follow
Practice Materials: detailed step-by-step checklists, an archive of photos, and some practical lessons to make the course more interactive and valuable
Lifetime access to the course and any future updates
24/7 Support: If you have questions, we will always be willing to answer
Complete the course and receive an Udemy certificate
SHOULD YOU BE WORRIED?
This course comes with a 30-day money-back guarantee.
Join us on this exciting journey to elevate your Lightroom editing skills with the Luminar Neo plugin. Enroll today and take your photos to the next level!
Who this course is for:
Everyone who is seeking ways to start with photo editing in Lightroom Classic
Someone who has a basic background in Lightroom Classic editing but wants to structure their knowledge and find some tips on how to edit the photo
Editors who are experienced with other tools and want to quickly learn new features to make their editing more comprehensive
Influencers who want to make more professional photos to engage their audience
SMM specialists, designers, and digital artists who search for ways to make their visuals better
Anyone who wants to learn to edit photos

Get this Deal
[100% Discount]
[100% Discount] #Enhance #Lightroom #Editing #Luminar #Neo #Plugin #Get this Deal
تخفيضات,كوبونات,كوبون,عروض,كوبون كل يوم
Get this Deal,Get this Deal
udemy sale,udemy for business,udemy discount,udemy gutschein,business administration,discount factor,course deutsch,course catalogue,udemy course discount,javascript courses online,javascript course,freebies,toefl speaking,excel courses online,excel courses,excel templates dashboard,software engineering course online,software engineering course,