Udemy
Discount
Fairy
Forest
Manga
Painting
Portrait
Watercolor
مدة صلاحية الكوبونات الخاصة بيودمي هي 3 ايام أو اقل
Note: Udemy FREE coupon codes are valid for maximum 3 days only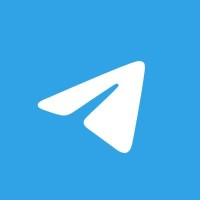 Requirements
There aren't any prerequisites, however it will be much easier to follow if you have a bit of experience in watercolors.

Print out the lineart template from the class
Description
Welcome to the world of watercolor mastery, where painting a delightful Black Forest Fairy is not only a joy but also a skill you can confidently master, even if you're new to watercolors.
I'm Eliza,  the Watercolour Witch, an illustrator, and a passionate watercolor art instructor with a rich history of guiding over 44,000 students globally. My mission is to make the art of watercolor accessible, enjoyable, and above all, achievable for you.
Are you someone who loves to paint but fears lacking artistic prowess? Perhaps you've attempted to learn watercolor techniques from seemingly straightforward books only to discover they're more challenging than anticipated. Controlling the water-to-paint ratio on paper might be a struggle, or mastering wet-on-wet techniques could be proving elusive. If these resonate with you, worry not—you're not alone.
But here's the exciting part—you don't need to spend thousands of dollars on art school or years deciphering what works and what doesn't. What if you could bypass all the confusion and receive professional, step-by-step training from a watercolorist who has successfully taught over 43,000 students worldwide?
Introducing the WATERCOLOR CLASS – BLACK FOREST FAIRY PORTRAIT, an easy-to-follow, step-by-step online course that demystifies the challenges of watercolor portraits. This is not just a class; it's your ticket to gaining control over your painting journey.
Why choose this class?
Expert Guidance: Delivered by Eliza, the Watercolour Witch, an illustrator and watercolor art teacher renowned for simplifying the art of watercolor.
Structured Learning: No need to collect endless art supplies or sift through countless videos. This class provides the right training that cuts through the fluff, focusing on what truly matters.
Fail-Proof Techniques: Whether you're a beginner or an experienced artist, you'll benefit from fail-proof yet simple techniques.
What's in store for you?
Guided Process: This class takes you through the process step by step, from tracing the line art to finishing your portrait.
Unique Style: Learn Eliza's signature style and techniques, allowing you to create portraits with a distinctive charm.
Interactive Learning: Engage in instructions, demonstrations, and discussions to enhance your understanding.
Downloadable Line Art Template: No need to sketch the project yourself. A ready-to-use line art template ensures a stress-free painting experience.
What Will We Be Painting?
Join Eliza as she unveils the magical world of the Black Forest Fairy, a mystical being inspired by folklore and Germanic mythology. The wood wife, a gentle forest fairy, will be your muse, and Eliza will guide you in creating a captivating portrait.
What You'll Learn:
How to paint the forest fairy from line art to finish.
Skin color mixing with a basic color palette.
Creating vibrant and colorful hair.
Crafting an effortless monochrome forest background.
Techniques to make your portrait truly outstanding.
Discover and practice basic inking techniques with Eliza, and feel free to seek support or ask questions throughout your painting journey.
Enroll now and let the magic of watercolors unfold as you embark on a transformative journey of creativity and skill development. Don't miss this opportunity to create your own enchanting watercolor portrait—your artistic adventure begins now!
Who this course is for:
Beginner and intermediate watercolorists
Aspiring mangaka-s
Hobbyist painters
Anyone who would like to learn coloring a mysterious forest fairy portrait
Art lovers

Get this Deal
[100% Discount]
[100% Discount] #Forest #Fairy #Watercolor #Manga #Portrait #Painting #Get this Deal
تخفيضات,كوبونات,كوبون,عروض,كوبون كل يوم
Get this Deal,Get this Deal
udemy sale,udemy for business,udemy discount,udemy gutschein,business administration,discount factor,course deutsch,course catalogue,udemy course discount,javascript courses online,javascript course,freebies,toefl speaking,excel courses online,excel courses,excel templates dashboard,software engineering course online,software engineering course,