Udemy
Complete
Discount
Master
Microsoft
Word
مدة صلاحية الكوبونات الخاصة بيودمي هي 3 ايام أو اقل
Note: Udemy FREE coupon codes are valid for maximum 3 days only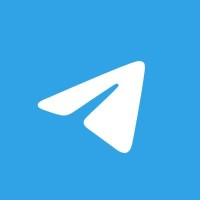 What you'll learn
How to Open Microsoft Word

Work with Start Home Page of Microsoft Word

Create New and Black Template of Microsoft Word

Open Existing File in Microsoft Word

Recover Unsaved File in Microsoft Word

Understand Interface of Microsoft Word

Info in File Menu Microsoft Word

Save in File Menu Microsoft Word

Manage Print Settings in Microsoft Word

Share and Export in File Menu Microsoft Word

Manage Clipboard in Home Menu Microsoft Word

Customize Font in Home Menu Microsoft Word

Customize Paragraph in Home Menu Microsoft Word

Clipboard Manager in Microsoft Word

Show Paragraph in Microsoft Word

Set up Fonts in Home Menu Microsoft Word

Set up Paragraph Setting in Home Menu Microsoft Word

Style Fonts in Home Menu Microsoft Word

Editing Options in Home Menu Microsoft Word

Insert Cover Pages in Microsoft Word

Ways of Inserting Tables in Microsoft Word

Manage Tables Design in Microsoft Word

Manage Tables Layout in Microsoft Word

Create Invoice Using Table in Microsoft Word

Create a Certificate Using Table

Create Attendance Using Table

Create CV Using Microsoft Word

Insert Picture in Microsoft Word

Inserting Shapes in Microsoft Word

Create Card Using Text Box in Microsoft Word

Analysis Creation in Microsoft Word

Create Smart Art in Microsoft Word

Inserting Chart in Microsoft Word

Take Screenshot in Microsoft Windows

Link Objects in Microsoft Word

Bookmark in Microsoft Word

Cross Reference in Microsoft Word

Comment in Microsoft Word

Manage Header and Footer in Microsoft

Documenting Formation in Design Menu Microsoft Word

Page Background in Design Menu Microsoft Word

Page Setup in Reference Menu Microsoft Word

Creating Sections in Microsoft Word

Paragraph Indent in Reference Menu Microsoft Word

Inserting Table of Contents in Reference Menu Microsoft Word

Inserting Citation, Table of Figure and The Rest in Reference Menu

General setting of Microsoft Word

Display Settings of Microsoft Word

Proofing settings of Microsoft word

Save Settings in Microsoft Word

Ease of Access in Microsoft Word

Advanced Setting of Microsoft Word

Ribbon and Quick Access Toolbar

Complete Guide Over Microsoft OneDrive
Show more
Course content
28 sections • 146 lectures • 9h 44m total length
Expand all sections
You Can Master Microsoft Word

5 lectures • 3min
You Can Master Microsoft Word

Preview01:03

You Can Question Me Anytime

Preview00:32

Another Quick Remainder – Join Your Facebook Support Community

Preview00:18

Quick Win – How to Justify a Text

Preview00:39

Quick Win – How to Change View of Document

Preview00:36
Microsoft Word Beginner

9 lectures • 16min
File Menu

5 lectures • 26min
Home Menu

9 lectures • 37min
Insert Menu

21 lectures • 2hr 16min
Design Menu

2 lectures • 8min
Layout Menu

3 lectures • 17min
Reference Menu

2 lectures • 12min
Mailings Menu

1 lecture • 11min
Review Menu

1 lecture • 6min
18 more sections
Requirements
No Previous Experience Necessary!
Description
The Complete Microsoft Word Course: Master Microsoft Word: Microsoft Office – MS Word – Microsoft Word 2019 – Microsoft Word 2016 – Microsoft Word Advanced – MS Office
Microsoft Word or MS Word (often called Word) is a graphical word processing program that users can type with. It is made by the computer company Microsoft. Its purpose is to allow users to type and save documents. (Wikipedia)
Microsoft Word is a word processor developed by Microsoft. You can do your personal work, business, and office. You can work with it everywhere on a phone, tablet, or desktop. Microsoft has all tools and features you wanted to do your office work. Enhance your office work. Luckily, in this course, you will learn each tool and, we will work through projects in the order you understand and build Microsoft Word skills.
In this course, I am always available for you. You can ask me anytime anywhere. I am all yours to answer your question. Don't hesitate to ask your question. So what are you waiting for? Go through the course and ask me anything.
By taking this The Complete Microsoft Word Course: Master Microsoft Word you will be able to:
Understand the different methods of launching the app and using it
Work with the environment of Microsoft Word
Create and manage documents in Microsoft professionally
Open and recover unsaved documents
Create a blank document using the file menu
View the document info
Encrypt the document in Microsoft from reading and editing
Setup page layout from zero to a hundred
Share and explore the document easily
Manage clipboard cut, copy and paste
Customize font
Configure and setup paragraphs
Style fonts in Microsoft word
Manage editing like the find, replace, and selection pane
Insert the cover page and edit them
Ways of inserting tables
Manage tables in Microsoft word
Create invoice
Create certificate
Create attendance
Create CV
Insert and manage pictures
Manage shapes in Microsoft Word
Create Microsoft Word
Analyze the templates
Create Smart Art
Take a screenshot using the built-in option and Windows tool
Book mark in Microsoft Easily
Cross-reference in Microsoft Word
Manage comments
Create and manage header and footer
Design document color, fonts, and everything
Manage page background and border
Setup page in reference like a table of contents
Create sections
Indention of Microsoft word
Inserting Citation, Table of Figure and The Rest in Reference Menu
Manage mailing
review the document
Setup options of Microsoft word
Understanding shortcut
Work fully with OneDrive as the main cloud of Microsoft word
and so much more…
Don't hesitate any longer, join us now to gain new skills and experiences with The Complete Microsoft Word Course and master Microsoft Word today!
Who this course is for:
Everyone
Students
Teachers
Mentors
Employee
IT
CEO

Get this Deal
[100% Discount]
[100% Discount] #Complete #Microsoft #Word #Master #Microsoft #Word #Get this Deal
تخفيضات,كوبونات,كوبون,عروض,كوبون كل يوم
Get this Deal,Get this Deal
udemy sale,udemy for business,udemy discount,udemy gutschein,business administration,discount factor,course deutsch,course catalogue,udemy course discount,javascript courses online,javascript course,freebies,toefl speaking,excel courses online,excel courses,excel templates dashboard,software engineering course online,software engineering course,