Udemy
Creating
Discount
Plugins
WordPress
مدة صلاحية الكوبونات الخاصة بيودمي هي 3 ايام أو اقل
Note: Udemy FREE coupon codes are valid for maximum 3 days only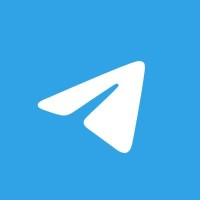 Requirements
You need some knowledge of object-oriented PHP, basic notions of MySQL, HTML and CSS

EXPERT LEVEL COURSE: DON'T TAKE IT if you don't meet the prerequisites mentioned above

You need to know how to install WordPress and work with a local server (localhost)
Description
100% Answer Rate! Every single question posted to this class is answered within 24 hours by the instructor.
DISCLAIMER: before you enroll in this course, please read carefully the "Who is this course for?" section below. This course has prerequisites and MUST NOT be taken by students that don't have a solid foundation in programming.
Do you want to stop losing customers for not knowing how to create plugins?
Are you also trying desperately to learn how to create your own plugins, but are not succeeding? You've been trying for a few years now, but still haven't found good and up-to-date teaching material. Then got tired of simply looking at how long is the WordPress documentation for plugin creators.
Plugins are part of what makes WordPress be what it is, the most used content management system in the world, present in more than 30% of sites worldwide! Learning how to deal with the WordPress plugin engine will set you free from third-party tools. It will also put a powerful knowledge in your hands that will help you reach new clients, financial independence, or at least a new job or a promotion at work.
All will start with this course!
This course is unlike any course you've ever seen. It's about 100 lessons, organized in three amazing projects, in which I teach you everything I've been learning over the ten years I've been working with WordPress. Absolutely everything! This course won't hide anything. All subjects are covered in great depth, with the teaching style recognized by my more than 20,000 students around the world!
All this using only native WordPress tools. No using plugins to create another plugin!
What exactly will you learn?
Here is a shortlist of the main topics covered by this course. You will learn:
How to use WordPress action hooks and filters to your advantage to control the behavior of plugins and make them more flexible;
How to structure your projects in a cleaner and more flexible way using PHP classes and objects;
How to use the main native WordPress APIs, classes, and functions to create your plugin. For example, the Settings, Options, Widgets, Shortcode, Metabox APIs, and the methods of the very powerful $wpdb class;
How to create custom post types (CPTs), making WordPress the perfect framework for any project you want to create;
How to create your own taxonomies, custom menus, options pages, your own widgets and shortcodes with multiple options, metadata boxes with custom fields, etc;
How to add stylesheets and javascript in both the admin and the frontend and control them via the options pages;
How to install and preview what to do when installing, deactivating, and uninstalling the plugin;
How to control the plugin's template in the frontend, as well as create a WooCommerce-like template override system;
How to create specific theme support for your plugin.
And much more! How about learning how to manage a custom table for your plugin in the WordPress database?
Do you know all the WordPress tables? Do you know what they do and how they are structured? You'll learn all about them here!
In addition, you will learn how to perform all CRUD actions (create, read, update, and delete data) on your own table using the super powerful $wpdb class.
Have you ever thought of leaving the limitations that the WordPress system imposes and building your project based on a separate table? In this course, you will learn how to do it, understand in which cases it is necessary, and what are the advantages and disadvantages.
And it doesn't stop here…
What about using the frontend to let the user submit data to this table?
I think you didn't see that coming! Well, in this course you will understand what you will need to enable a logged-in user to submit information, which will be stored in a table automatically created by your plugin during installation.
Who this course is for:
IT students, web developers and programmers (YES, you need to know how to write code)
Professionals with experience in web development and wanting to learn how to create their own plugins
People who want to understand how plugins work to reach more customers, grow their career or sell their own plugins

Get this Deal
[100% Discount]
[100% Discount] #Creating #WordPress #Plugins #Get this Deal
تخفيضات,كوبونات,كوبون,عروض,كوبون كل يوم
Get this Deal,Get this Deal
udemy sale,udemy for business,udemy discount,udemy gutschein,business administration,discount factor,course deutsch,course catalogue,udemy course discount,javascript courses online,javascript course,freebies,toefl speaking,excel courses online,excel courses,excel templates dashboard,software engineering course online,software engineering course,